2019 | 2018 | 2017 | 2016 | 2015 | 2014 | 2013 | 2012 | 2011 | 2010 | 2009 | 2008 | 2007 | 2006

Dec 28, 2014 - Prepare for the Future
Dec 21, 2014 - Jesus was Given as a Present
Dec 14, 2014 - Bethlehem
Dec 07, 2014 - Bethlehem and Calvary
Nov 30, 2014 - Where Does Time Go?
Nov 23, 2014 - Thanks be unto God for the Victory
Nov 16, 2014 - Words of Comfort
Nov 09, 2014 - "To Be Present with the Lord"
Nov 02, 2014 - "A Friend of the World is the Enemy of God"
Oct 26, 2014 - "Their Rock is Not As Our Rock"
Oct 19, 2014 - "Let Him Deny Himself"
Oct 12, 2014 - Putting Down Thy Youth
Oct 05, 2014 - Pray For Laborers
Sep 28, 2014 - "Many were Gathered Together Praying"
Sep 21, 2014 - "Do All To the Glory of God"
Sep 14, 2014 - Communion, Fellowship, Participation, Partnership, Partake
Sep 07, 2014 - "They Made Ready the Passover"
Aug 31, 2014 - "My Heart Rejoiced in All My Labour"
Aug 24, 2014 - Being a Good Neighbor
Aug 17, 2014 - The Good News in Gaza
Aug 10, 2014 - You Will Preach Your Own Funeral
Aug 03, 2014 - "Be Fruitful, and Multiply"
Jul 27, 2014 - "Fools for Christ's Sake"
Jul 20, 2014 - "The Curse of the Law"
Jul 13, 2014 - Dishes and Tombs
Jul 06, 2014 - The Limits to Liberty
Jun 29, 2014 - "Ye Have Been Called Unto Liberty"
Jun 22, 2014 - God's Program of Instruction
Jun 15, 2014 - A Father's Good Instruction
Jun 08, 2014 - The Heavenly Father and His Beloved Son
Jun 01, 2014 - "Are You Washed in the Blood of the Lamb?"
May 25, 2014 - My People Have Forgotten Me
May 18, 2014 - Fit For The Kingdom of God
May 11, 2014 - She Shall Be Praised
May 04, 2014 - Partners in the Lord's Work
Apr 27, 2014 - Is There A Naturalistic Atheistic Religion?
Apr 20, 2014 - Resurrection Declaration
Mar 30, 2014 - Biblical Support for Freedom of Religion
Mar 23, 2014 - We Will Not Participate
Mar 16, 2014 - "A Convenient Season"
Mar 09, 2014 - "Put That on Mine Account"
Mar 02, 2014 - Different Situations, But the Same Gospel
Feb 23, 2014 - Pray for Our Brethren in Ukraine
Feb 16, 2014 - Jesus is the Light of the World
Feb 09, 2014 - The Way or A Way?
Feb 02, 2014 - Elijah, Man of God
Jan 26, 2014 - The Starting Point
Jan 19, 2014 - "The God of All Comfort"
Jan 12, 2014 - "The Cup of Blessing"
Jan 05, 2014 - "Redeeming the Time"
---
Prepare for the Future
Ezra 7:10
Dec 28, 2014
"For Ezra had prepared his heart to seek the law of the LORD, and to do it, and to teach in Israel statutes and judgments" (Ezra 7:10).
The LORD prepared Moses for forty years in Egypt and another forty years in Sinai before He used Moses to lead His people (Acts 7:22-30). Jesus Christ the Lord had John the Baptist to prepare the way for His earthly ministry (Luke 2:67-80). There is information in II Timothy 2:21 that preparation is needed for the vessel that is "prepared for every good work."
Prepare for the Work of the LORD
Ezra, the skilful scribe, was a captive in Babylon. The LORD put his hand on Ezra to use him in leading a remnant of Jewish people back to Jerusalem (Ezra 7:6). Preparation for Ezra's work also involved the LORD using the king, Artaxerxes, to provide help and finances that would be needed (Ezra 7:13-16). As the people under Ezra's leadership were about to leave Babylon for Jerusalem, they humbled themselves before God and held a special fast "to seek of him a right way for us, and for our little ones, and for all our substance" (Ezra 8:21). We, like Ezra, need to understand that the preparation of the heart to seek the will of the LORD is more important than any physical readiness.
This scripture in the book of Ezra had special significance to the pilgrims who sailed from Leyden in Holland. Their pastor used this scripture when they held a special day of fasting and prayer before leaving on their dangerous journey (from The Heritage of America, 1949 Edition, Page 32).
Prepare for the Judgment of God
"So then every one of us shall give account of himself to God" (Romans 14:12). God will bring the work of every saved person to judgment, and He will show if the work is in His will (gold, silver, or precious stones) or against His will (wood, hay, or stubble) (I Corinthians 3:11-15).
Every lost person will face judgment at the great white throne. The book of life will be opened and "whosoever was not found written in the book of life was cast into the lake of fire" (Revelation 20:12-15). Other books were opened, and the words of Jesus in John 12:47-49 indicate that they are the books of the Bible.
You do not need to be a prophet to understand that God's righteous judgment is definitely in your future.
---
Jesus was Given as a Present
Luke 2:22
Dec 21, 2014
"And when the days of her purification according to the law of Moses were accomplished, they brought him to Jerusalem, to present him to the Lord" (Luke 2:22).
Jesus was a love gift to this world from God the Father. "For God so loved the world, that he gave his only begotten Son, that whosoever believeth in him should not perish, but have everlasting life" (John 3:16). "Thanks be unto God for his unspeakable gift" (II Corinthians 9:15).
Jesus was presented to God by Mary and Joseph. "(As it is written in the law of the Lord, Every male that openeth the womb shall be called holy to the Lord;)" (Luke 2:23). When Jesus was forty days old, Mary and Joseph brought him to the temple in Jerusalem to present him to the Lord in order to fulfill the commandments of the Law of Moses in Leviticus 13. An offering of a pair of turtledoves or two young pigeons was given for Mary.
In our Wednesday service of 12/17/2014, we had very interesting questions raised about this chapter. The discussion opened our study to the fact that the presentation of the firstborn also involves:
The Passover (Exodus 12:2- 13:12) was a reminder that God spared the firstborn of man and beast who were protected under the blood of the Passover lamb.
The setting apart (sanctification) of the firstborn (Numbers 8:17), which symbolized God's ownership of the entire nation. The selection of the tribe of Levi to be the priests in Israel (Numbers 8:14-19) is counted as a gift from the LORD as the substitute for the firstborn. "For all the firstborn of the children of Israel are mine, both man and beast; on the day that I smote every firstborn in the land of Egypt, I sanctified them for myself. And I have taken the Levites for all the firstborn of the children of Israel. And I have given the Levites as a gift to Aaron and to his sons from among the children of Israel to do the service of the children of Israel in the tabernacle..."
The LORD set the method of substitution of the Levites for the firstborn. Unger's Bible Dictionary, page 367, gives the details based on Numbers 3:12-18 and 18:16. "When the Levites were set apart, Moses numbered all the firstborn of Israel to exchange them for the Levites. The number of the firstborn of the twelve tribes amounted to 22,273 of a month old and upward. Of this number, 22,000 were exchanged for 22,000 Levites, which left 273 to be redeemed and whose redemption money (1,365 shekels = $13,360.00 per Jewish website) was to be paid to Aaron and his sons as compensation for the persons who properly belonged to Jehovah."
What does this mean to those living in 2014?
The price that God paid for you is beyond measure. "In whom [Jesus] we have redemption through his blood, the forgiveness of sins, according to the riches of his grace" (Ephesians 1:7).
Because Jesus paid the redemption price, you can be saved and justified freely. "Being justified freely by his grace through the redemption that is in Christ Jesus" (Romans 3:24).
Every child of God should be so thankful for God's unspeakable gift, live for the Lord, and understanding that you do not belong to yourself. "For ye are bought with a price: therefore glorify God in your body, and in your spirit, which are God's" (I Corinthians 6:20).
---
Bethlehem
Luke 2:4
Dec 14, 2014
"And Joseph also went up from Galilee, out of the city of Nazareth, into Judaea, unto the city of David, which is called Bethlehem; (because he was of the house and lineage of David:)" (Luke 2:4).
At the time that Joseph and Mary made their trip, the small city of Bethlehem was located about six miles south of Jerusalem overlooking the main highway going to Hebron and Egypt. The elevation is 2,500 feet above sea level, which is about 100 feet higher than Jerusalem.
Bethlehem, the City of Prophecy
Micah, one of the LORD'S prophets around 740 to 700 B.C, wrote of one coming out of Bethlehem who would be ruler in Israel and whose going forth was "from of old, from everlasting" (Micah 5:2). Just at the right time, God in his providential leadership, moved in the affairs of the Roman government so that Mary and Joseph were required to go to the city of their ancestry, Bethlehem. The prophecy of Micah concerning the birth place of the Messiah was fulfilled.
Bethlehem, the City of the Kinsman Redeemer
The events in the lives of Naomi, Ruth, and Boaz go far beyond these three. We have in the book of Ruth the lessons of hardship (Ruth 1:5), trust under the wings of the LORD God of Israel (Ruth 2:12), a compassionate man who helped a widow (Ruth 2:8-10), and a beautiful lesson of romantic love that grew between Boaz and Ruth (Ruth 4:9-10). The family history of Jesus goes back through the family of David who was also born in Bethlehem. Boaz became the kinsman redeemer for Ruth and thus fulfills the law of Leviticus 25:47-49.
Jesus Christ is our Kinsman Redeemer, who came into our human family. "Wherefore in all things it behoved him to be made like unto his brethren, that he might be a merciful and faithful high priest in things pertaining to God, to make reconciliation for the sins of the people" (Hebrews 2:17).
Bethlehem, the City of Bread
At the time Rachel died in giving birth to Benjamin and was buried, the town was known as Ephrath (Genesis 35:19). Later, the town is known as Bethlehem Ephratah. The name "Bethlehem" means "the house of bread," which is a very good name for the birth place of our Savior, the Bread of Life.
Consider these verses: "Then Jesus said unto them, Verily, verily, I say unto you, Moses gave you not that bread from heaven; but my Father giveth you the true bread from heaven. For the bread of God is he which cometh down from heaven, and giveth life unto the world. Then said they unto him, Lord, evermore give us this bread. And Jesus said unto them, I am the bread of life: he that cometh to me shall never hunger; and he that believeth on me shall never thirst" (John 6:32-35).
---
Bethlehem and Calvary
John 12:27, 18:37
Dec 07, 2014
"Now is my soul troubled; and what shall I say? Father, save me from this hour: but for this cause came I unto this hour" (John 12:27). "Pilate therefore said unto him, Art thou a king then? Jesus answered, Thou sayest that I am a king. To this end was I born, and for this cause came I into the world, that I should bear witness unto the truth. Every one that is of the truth heareth my voice" (John 18:37).
The entire Bible has a harmonious message concerning the coming of Jesus Christ, the Messiah, who came into this world to live, minister, teach, and die on the cross of Calvary for us.
The Conception and Birth of Jesus
We know that "the Word was made flesh" (John 1:14), and Jesus "took on him the seed of Abraham" (Hebrews 2:16), which shows that the human lineage of Jesus goes back through Abraham. The message of the angel to Mary in Luke 1:30-33 shows that his lineage is traced through the royal line of David. In the Old Testament (Genesis 49:10-11), there is a prophecy that the Messiah will come through the nation of Israel, of the tribe of Judah. The word "Shiloh" in verse 10 is equivalent to the title "Messiah."
In a wonderful, amazing way, the Holy Spirit of God came upon Mary, the power of the Highest overshadowed her, and a supernatural conception was accomplished. The message to Mary was fulfilled. "And, behold, thou shalt conceive in thy womb, and bring forth a son, and shalt call his name JESUS" (Luke 1:31). That precious child was truly the Son of God and the Son of Man. No human father was involved in the conception of Jesus.
Calvary and Bethlehem are Joined in Purpose
Philippians 2:6-9 shows these truths. Jesus the Son of God is equal in Divine nature and character with God the Father. Jesus came into this world as a humble servant, never seeking to exalt himself. Jesus was "obedient unto death, even the death of the cross. Wherefore God also hath highly exalted him, and given him a name which is above every name" (Philippians 2:8-9).
Isaiah 53:10-11 describes the sacrificial death of our Savior. "Yet it pleased the LORD to bruise him; he hath put him to grief: when thou shalt make his soul an offering for sin, he shall see his seed, he shall prolong his days, and the pleasure of the LORD shall prosper in his hand. He shall see of the travail of his soul, and shall be satisfied: by his knowledge shall my righteous servant justify many; for he shall bear their iniquities." The Lord's satisfaction required a perfect sacrifice but a sacrifice of a human being. Those requirements are met in Jesus Christ because of his sinless birth and sinless life.
"For ye know the grace of our Lord Jesus Christ, that, though he was rich, yet for your sakes he became poor, that ye through his poverty might be rich" (II Corinthians 8:9).
---
Where Does Time Go?
Job 9:25-26
Nov 30, 2014
"Now my days are swifter than a post: they flee away, they see no good. They are passed away as the swift ships: as the eagle that hasteth to the prey" (Job 9:25-26).
Job was aware that his life was moving very quickly to its appointed end. The word "post" in the text refers to a runner who speeds to deliver a message. The old English word still survives in our term "Post Office." At this time in his trials, Job did not understand the test that the LORD was leading him through.
Job's despair is shown in these verses. "For the arrows of the Almighty are within me, the poison whereof drinketh up my spirit: the terrors of God do set themselves in array against me" (Job 6:4). "Even that it would please God to destroy me; that he would let loose his hand, and cut me off!" (Job 6:9). God did not answer this plea from Job. God was using time in Job's life to move him through the test to a much better time. Unknown to Job at this time was God's plan to deliver Job from the trials and shower him many blessings. "So the LORD blessed the latter end of Job more than his beginning: for he had fourteen thousand sheep, and six thousand camels, and a thousand yoke of oxen, and a thousand she asses. He had also seven sons and three daughters. After this lived Job an hundred and forty years, and saw his sons, and his sons' sons, even four generations. So Job died, being old and full of days" (Job 42:12-13, 16-17).
God's people today will face times of testing. "Wherein ye greatly rejoice, though now for a season, if need be, ye are in heaviness through manifold temptations: That the trial of your faith, being much more precious than of gold that perisheth, though it be tried with fire, might be found unto praise and honour and glory at the appearing of Jesus Christ" (I Peter 1:6-7).
Patience is needed as we face trials in our individual lives and setbacks in our church work. Consider these statements about patience. "Knowing this, that the trying of your faith worketh patience. But let patience have her perfect work, that ye may be perfect [or mature] and entire [or complete], wanting nothing" (James 1:3-4). "Take, my brethren, the prophets, who have spoken in the name of the Lord, for an example of suffering affliction, and of patience. Behold, we count them happy which endure. Ye have heard of the patience of Job, and have seen the end of the Lord; that the Lord is very pitiful, and of tender mercy" (James 5:10-11).
---
Thanks be unto God for the Victory
I Corinthians 15:55-57
Nov 23, 2014
"O death, where is thy sting? O grave, where is thy victory? The sting of death is sin; and the strength of sin is the law. But thanks be to God, which giveth us the victory through our Lord Jesus Christ" (I Corinthians 15:55-57).
The Sting: The same word translated as "sting" in our text is also translated as "pricks" in Acts 9:5 where Jesus said to the blinded Paul on the road to Damascus, "I am Jesus whom thou persecutest: it is hard for thee to kick against the pricks." The word was used in Bible times to speak of the sharp painful instrument used to get stubborn oxen to move. A. T. Robertson also defines the word to refer to the sharp pain inflicted by the sting of a scorpion.
The Law of Sin and Death: "For the law of the Spirit of life in Christ Jesus hath made me free from the law of sin and death" (Romans 8:2). The law of sin and death has operated in all of the human family since God placed Adam under the law in the Garden of Eden. "And the LORD God commanded the man, saying, Of every tree of the garden thou mayest freely eat: But of the tree of the knowledge of good and evil, thou shalt not eat of it: for in the day that thou eatest thereof thou shalt surely die" (Genesis 2:16-17). "For all have sinned, and come short of the glory of God" (Romans 3:23). We must say, "We are 'guilty before God'" (Romans 3:19).
Life In Christ Jesus: The Spirit of life in Christ Jesus has delivered us from the sting of death and the strength [power] of the law. Titus 3:5 shows the renewing power of the Holy Ghost. "Not by works of righteousness which we have done, but according to his mercy he saved us, by the washing of regeneration, and renewing [the new birth] of the Holy Ghost." When a large jet plane takes off and rises in the air, the plane does not abolish the law of gravity. The aerodynamic principal of lift (law) over rules the law of gravity. Even so, God's saving grace through the redemption in Christ Jesus provides eternal life. This blessed gift is explained by Jesus, "Verily, verily, I say unto you, He that heareth my word, and believeth on him that sent me, hath everlasting life, and shall not come into condemnation; but is passed from death unto life" (John 5:24).
But Thanks be to God: When you count your blessings, you can think of the material blessings that God has given to you (Matthew 6:33 and I Timothy 6:17), but please do not forget the eternal blessings: Peace with God (Romans 5:1), forgiveness of sins (Ephesians 1:7), the imputed righteousness of Jesus Christ (Romans 4:5-6), your eternal home in heaven (John 14:1-3), God's promise of grace to help in time of need (Hebrews 4:16), God's promise of victory over death and a new glorified resurrected body (I Corinthians 15:52-54), and God's promise that you will dwell in the house of the LORD for ever (Psalm 23:6).
---
Words of Comfort
I Thessalonians 4:13-18
Nov 16, 2014
But I would not have you to be ignorant, brethren,
concerning them which are asleep,
that ye sorrow not,
even as others which have no hope.
For if we believe that Jesus died and rose again,
even so them also which sleep in Jesus
will God bring with him.
For this we say unto you by the word of the Lord,
that we which are alive and remain
unto the coming of the Lord
shall not prevent them which are asleep.
For the Lord himself
shall descend from heaven with a shout,
with the voice of the archangel,
and with the trump of God:
and the dead in Christ shall rise first:
Then we which are alive and remain
shall be caught up together
with them in the clouds, to meet the Lord in the air:
and so shall we ever be with the Lord.
Wherefore comfort one another with these words.
---
"To Be Present with the Lord"
II Corinthians 5:8
Nov 09, 2014
In Memory of Fred S. Stevenson
June 29, 1938 - November 7, 2014
"We are confident, I say, and willing rather to be absent from the body, and to be present with the Lord" (II Corinthians 5:8).
When I received the E-mail early on Friday, November 7, 2014, from Sister Ginger about the passing of Brother Fred Stevenson, I thought of this Scripture. I also remembered a visit in the VA Hospital when a nurse and a volunteer were in the room with Brother Fred. He was telling them, "I am not worried, and I am not afraid of dying. When the Lord calls me home, I'll see my Savior face to face." The volunteer, a man, said, "I have the same faith in the Lord, so some day in glory, we will visit a long time." The nurse, a woman, was smiling, "I remember the day that I got saved, born of the Spirit, and washed in the blood." That hospital room was a joyful place.
Sister Ginger has given remarkable care through these long months as she helped Brother Fred. The best medical care and the loving help of the wife are not able to stop the appointment of death, which we read about in Hebrews 9:27. Brother Fred was asleep when the Lord called him home, which, I believe, was a blessing from the Lord.
Brother Stevenson served as the pastor of Landmark MBC from July 1989 to February 1995. The church enjoyed growth and many blessings while he served here. For many of the past years, since his health prevented him from serving as a pastor, he and Ginger have been members here with us.
The Scriptures in II Corinthians 5 are a good reminder of what happens to a child of God at the moment of death. While you are living, you are "at home in the body" (II Corinthians 5:6). There is another home for your spirit at death, which is "an house not made with hands, eternal in the heavens" (II Corinthians 5:1). David expressed that unshakable hope that he would be with the Lord for ever. "Surely goodness and mercy shall follow me all the days of my life: and I will dwell in the house of the LORD for ever" (Psalm 23:6).
The Bible does not teach that the spirit is in the grave with the body until the resurrection. The Bible does not teach that there is some half-way place where the spirit must wait until it is prepared for heaven. The preparation for eternity must be done while you on this earth. That promise "to be present with the Lord" shows that the child of God goes directly to heaven. Further proof of that position is found in Philippians 1:23-24. Paul speaks of the fact that he had a desire "to depart, and to be with Christ; which is far better: Nevertheless to abide in the flesh is more needful for you."
"But thanks be to God, which giveth us the victory through our Lord Jesus Christ" (I Corinthians 15:57).
---
"A Friend of the World is the Enemy of God"
James 4:3-4
Nov 02, 2014
"Ye ask, and receive not, because ye ask amiss, that ye may consume it upon your lusts. Ye adulterers and adulteresses, know ye not that the friendship of the world is enmity with God? whosoever therefore will be a friend of the world is the enemy of God" (James 4:3-4).
The word "world" is used to describe the human race. "God so loved the world..." (John 3:16). The word is also used to describe the present human condition of human affairs in alienation from and opposition to God. "Love not the world, neither the things that are in the world" (I John 2:15) (see Vine's Expository Dictionary of New Testament Words, pages 1256-1257). Our text verse is using the word to refer to the evil attitudes and conditions of this world. "For all that is in the world, the lust of the flesh, and the lust of the eyes, and the pride of life, is not of the Father, but is of the world" (I John 2:16). Please notice that, in this verse, "the lust of the flesh" is connected to "all that is in the world."
We learn from James 3:13-18 that there is worldly, fleshly wisdom described with words such as earthly, sensual, devilish, envying, strife, confusion, and every evil work. In contrast, we read that the wisdom from above (that is, from God) is pure, peaceable, gentle, full of mercy and good fruits, without partiality, and without hypocrisy. If we say that a person has wisdom, we need to define the kind of wisdom the person possesses.
In our Bibles, we can see examples of worldly ambition in contrast to Godly ambition. The ambitious farmer who decided to tear down his old barns to build new barns was criticized for his worldly ambition in the parable given by Jesus. "And I will say to my soul, Soul, thou hast much goods laid up for many years; take thine ease, eat, drink, and be merry. But God said unto him, Thou fool, this night thy soul shall be required of thee: then whose shall those things be, which thou hast provided? So is he that layeth up treasure for himself, and is not rich toward God" (Luke 12:19-21).
Paul wrote, "I press toward the mark for the prize of the high calling of God in Christ Jesus" (Philippians 3:14), and his words indicate a spiritual ambition to accomplish more in God's service.
I think of plans I have heard discussed by our brethren in Mongolia. Their ambition is to advance God's work to every area of their country. Even now, plans are being made to meet with Christians in an area of China where the Mongolian language is used. This effort is a very ambitious vision, and I pray that they will press forward toward the mark.
---
"Their Rock is Not As Our Rock"
Deuteronomy 32:31
Oct 26, 2014
"For their rock is not as our Rock, even our enemies themselves being judges" (Deuteronomy 32:31).
The text verse is part of a song spoken by Moses to the nation of Israel. This song praises God for his greatness (verse 3). "He is the Rock, his work is perfect: for all his ways are judgment: a God of truth and without iniquity, just and right is he" (verse 4).
The rock smitten by Moses in the wilderness pictures Jesus Christ smitten and suffering for our iniquities. The water that came from the rock pictures the living water of salvation so graciously provided for needy sinners. Paul's inspired commentary on the water in the wilderness is shown in his letter to the Corinthian church. "And did all drink the same spiritual drink: for they drank of that spiritual Rock that followed them: and that Rock was Christ" (I Corinthians 10:4).
One of the songs of David praises the LORD as his Rock of security. "And he said, The LORD is my rock, and my fortress, and my deliverer; The God of my rock; in him will I trust: he is my shield, and the horn of my salvation, my high tower, and my refuge, my saviour; thou savest me from violence" (II Samuel 22:2-3).
Jesus ended his Sermon on the Mount with the good lesson of the solid rock foundation (Jesus Christ Himself) who provides security in the time of the great storms of life (Matthew 7:24-29).
The Lords churches have been able to continue the Lord's work in this world in spite of all the enemies because our Rock is not as their rock. Jesus loves and protects his churches.
A news broadcast on Thursday 10/23/2014 began with these words. "We are living in a dangerous world." A reference from II Timothy 3:1 could have been given. "This know also, that in the last days perilous times shall come." These news items were given. About five thousand deaths have been reported from the Ebola virus. Islamic terrorist are expanding their brutal warfare in the Middle East. Acts of terror are being conducted in our own nation and in Canada. The air bag in your automobile may be like an exploding bomb in an accident. In broad daylight, thieves force their way into homes and beat and rob the home owners.
Shall we adopt the fortress mentality and live fearfully with limited contact with the outside world? That attitude would not demonstrate the same faith shown in II Samuel 22:2-3. We can confidently believe Hebrews 13:6, "So that we may boldly say, The Lord is my helper, and I will not fear what man shall do unto me." The promise from God shown in Hebrews 13:5 will also give us courage, "I will never leave thee, nor forsake thee."
---
"Let Him Deny Himself"
Luke 9:23
Oct 19, 2014
"And he said to them all, If any man will come after me, let him deny himself, and take up his cross daily, and follow me" (Luke 9:23).
Just prior to this lesson from Jesus to his disciples, he had performed the miracle of using five loaves of bread and two fish to feed a multitude of about five thousand. Jesus also had asked, "Whom say the people that I am?" (Luke 9:18). They answered, "John the Baptist; but some say, Elias; and others say, that one of the old prophets is risen again" (Luke 9:19). Another question came from Jesus, "But whom say ye that I am?" (Luke 9:20a). Peter replied, "The Christ of God" (Luke 9:20b). Jesus then said, "The Son of man must suffer many things, and be rejected of the elders and chief priests and scribes, and be slain, and be raised the third day" (Luke 9:22).
The disciples were very slow in understanding the lesson in these scriptures. Are we just as slow to understand and put into practice his command? "Let him deny himself." Our old nature, which we often refer to as our Adamic or flesh nature, is very selfish. Our new nature, received at the time of salvation, is a spiritual nature, born of the Spirit of God (John 3:5-7). There is a battle between our fleshly nature and our spiritual nature. "For the flesh lusteth against the Spirit, and the Spirit against the flesh: and these are contrary the one to the other: so that ye cannot do the things that ye would" (Galatians 5:17). Paul describes this conflict in his own experience, even as a child of God. "For I know that in me (that is, in my flesh,) dwelleth no good thing: for to will is present with me; but how to perform that which is good I find not" (Romans 7:18).
The question of denying yourself concerns the use of your time each day, especially on the Lord's Day. Will I use this day just for my own selfish pleasures or will I have time in God's house with God's people? (There is pleasure in God's services if you come with the right attitude of heart.)
The question also involves the use of your finances. I really want to make this purchase, but it will keep me from giving my offerings to the Lord. Will I do God's will or will I be selfish, rob God (Malachi 3:8-10). and forget about my need to support the Lord's work?
Consider the value of your testimony. Some choices will destroy your witness for the Lord. Do not let your selfish desires be a stumbling block to the lost. Your self-denial may be just the open door that God can use to bring a lost soul to salvation. I think of dedicated servants on the mission fields who are being used of the Lord often at a considerable personal sacrifice.
May God help us to make the right choice when we face the decision, "Will I deny myself and take up my cross and follow Jesus?"
---
Putting Down Thy Youth
I Timothy 4:12
Oct 12, 2014
"Let no man despise thy youth; but be thou an example of the believers, in word, in conversation, in charity, in spirit, in faith, in purity" (I Timothy 4:12).
The word "despise" in this verse is translated from the Greek word "kataphroneo," which is a compound word that means to "think down" or, as we would say in our common language, to "put down." Timothy was a young man, a servant of the Lord, and a helper to Paul with an important place in the work of the Lord. His youth was not a barrier to his effective service. This verse shows that his reputation among the Lord's people required that his life show a good Christian example. The same good example is needed by young people in this day. We must add that this also applies to older folks.
I will connect this verse with some of my experiences with the four Missionary Baptist churches in Mongolia. The last Sunday (10/05/2014) that I was there on this trip was spent with the church in Chingletai. They have a group of young people that support the work of their church very enthusiastically. Most of the high school and college students speak English. The pastor's son, Inkboter, is in his first year of college and translated my message into Mongolian. When the medical team from the United States was there in July, the young people in each of the churches worked with the team as translators. The adult Sunday School class at Chingletai was taught by a young single man, very capable, who is interested in more serious Bible training. He asked for information on using our church's web site to study the work of the churches of the Rocky Mountain area. The same attitude is found among the young people in all four churches in Mongolia. These young people are not being "put down" but are being edified, that is, being lifted up by the older members (I Thessalonians 5:11).
More Prayer Requests: The church in Uginoor is limited in their space in the ger where they hold services. The younger children meet in a separate service and then go home to make room for the teens and adults. A building similar to the buildings in Chingletai and Chore is being planned. Rich Heart MBC in Ulan Bator has started a building fund for Uginoor. The estimate on the cost is fifteen thousand dollars (U.S.).
The churches there are praying about the possibility of an opportunity in Inner Mongolia, a region of China, with about twenty five million people. The culture and language are very much like the nation of Mongolia. The Chinese government has forced the people to use the Chinese language, but they still hold to their Mongolian language. A family from that region has visited with Pastor Egii, and plans are being made to visit with several families there. Doors are being opened by the Lord.
---
Pray For Laborers
Matthew 9:38
Oct 05, 2014
"Pray ye therefore the Lord of the harvest, that he will send forth labourers into his harvest" (Matthew 9:38).
Early Tuesday morning September 23,as we loaded the SUV with supplies for the trip to Uginoor, we received word by phone that there had been a tragic accidental death of a first cousin of Davaama, pastor Erdenebayer's wife.
The eighteen year old young lady, enrolled in a building trade school, had fallen from a high building during a class. The only good news conveyed by Pastor Erdenbayer was that the cousin had given a testimony to them that she had recently received Jesus Christ as her Savior. We offered to postpone our trip but were informed that they wanted to continue with the services on Tuesday and Wednesday nights. Erdenbayer, Davaama, and their children spent Thursday and Friday in Ulaan Bator for the funeral and returned home on Friday night. On Saturday, the pastor and his family, the translator, Tsamba, and I went out into the sheep herding pasture land to have lunch and visit with a family. The shepherd's daughter was saved and baptized in Uginoor, and she now lives in UB where she is now a member at Rich Heart. The Uginoor church now has six High School students who are members. The ger building was full on Wednesday night and Sunday (many of the young people sitting two to a chair) with more than half of the number being young people. It is a tremendous blessing to be able to support the Lord;s church in Uginoor. Wednesday and Thursday (October 1 and 2) was spent with Pastor Augii, his wife, Olzii, and the church in Chore. Much work has been done by members on improving the building and property. Their young people worked many long days in the summer on concrete paving blocks for a front entrance patio and walkways. The greenhouse garden and the outside garden for potatoes, carrots, beets, and onions has been very productive. The church has had good growth in membership. What a joy to visit again with the man who last year had just been saved after a serious injury! Last year, he had to be carried on the back of a strong dedicated man. He now walks with a cane and has a good job. He is faithful in teaching the large teen class.
Information and pictures to follow.
---
"Many were Gathered Together Praying"
Acts 12:12
Sep 28, 2014
"And when he had considered the thing, he came to the house of Mary the mother of John, whose surname was Mark; where many were gathered together praying" (Acts 12:12).
This chapter in Acts shows the persecution that the Lord's church was enduring. James had been killed with the sword and Peter had been arrested and placed in prison. The church did the right thing, they gathered for prayer.
I ask that our church consider these needs in prayer.
A young man, Bruce Norwood, from South Louisiana has been staying with the Carrells for about three months and will be leaving to go back home on 09/26/2014. He finished High School this year and is seeking the Lord's will in his life. He met Brother Dennis Carrell at his church in Louisiana and spent some serious time with Brother Dennis when they were in the states last year for Sister Carrell's medical care in Houston. Brother Dennis and Brother Bruce have studied Basic Bible Doctrines since he arrived, and he gave a testimony in the services at Rich Heart about how he had been blessed and made stronger in the faith while here.
The Carrells will be going to Houston for medical care for Sister Charlotte in November. They will be able to spend Thanksgiving and Christmas with their children and grandchildren. Brother Carrell resigned at the Chingeltei church, and Brother Toomerhu is now the new Pastor. Brother Carrell is seeking the right place to begin a new church. One strong possibility is the new developing area to the west of the present city limits. About 100,000 new people have moved into that area. When Landmark first became involved with the Mongolia mission work, the city of Ulanbaatar had 700,000 people. Now there are one and one fourth million people here.
Bill and Carolyn Cooper plan to return from California near the last of October. Sister Carolyn's cancer treatment has gone well, but she will need good care to rebuild her strength. Others will take on the teaching positions for Carolyn for the present time.
Brother Egii at Rich Heart told me about the burden he has because some members have lost interest in serving the Lord. We had three sermons and one Sunday School class at his church, Rich Heart, this past Sunday. My text was Colossians 3:1-2.
Pray for me. I will be in Uginoor for a week beginning on 09/23.
---
"Do All To the Glory of God"
I Corinthians 10:31
Sep 21, 2014
"Whether therefore ye eat, or drink, or whatsoever ye do, do all to the glory of God" (I Corinthians 10:31).
For many, many years, I have collected sermon outlines and articles (some from lessons that I have taught) on the subject of "The Glory of God." The general heading for this collection is John 1:14. "And the Word was made flesh, and dwelt among us, (and we beheld his glory, the glory as of the only begotten of the Father,) full of grace and truth." During my mission trip to Mongolia, the messages that I have prepared to preach in the four churches there will follow this theme.
The word "glory" (Greek doxa) in this article speaks of the manifested attributes of the Triune God: Father, Son, and Holy Spirit. Those attributes include his "eternal power" (Romans 1:20 and Colossians 1:11), his righteousness (I John 2:1), his love (John 3:16), and his grace and truth (John 1:14).
Jesus lived, worked, and taught in complete obedience to the will of his Father. He had possessed glory with the Father before the world was created, and his ministry manifested the Father's name (John 17:1-6). God's plan of sending his only begotten Son into the human family by means of the Virgin Birth was so amazing that near Bethlehem the heavenly host praised God with these words: "Glory to God in the highest, and on earth peace, good will toward men" (Luke 2:14).
Sinful man does not measure up to God's standard of righteousness. "For all have sinned, and come short of the glory of God" (Romans 3:23). Sinful man does not glorify God but has rather "worshipped and served the creature [or creation] more than the Creator, who is blessed for ever" (Romans 1:25).
One of the most beautiful scenes of heaven is shown in Revelation 5:5-14. The Lamb of God comes forth from the throne of God. He is able to take and open the book. My belief is that the book is a legal document showing that Jesus Christ has paid the full price for our redemption. A glorious song of praise comes forth from the redeemed giving glory to the Lamb. "And they sung a new song, saying, Thou art worthy to take the book, and to open the seals thereof: for thou wast slain, and hast redeemed us to God by thy blood out of every kindred, and tongue, and people, and nation" (Revelation 5:9). "Saying with a loud voice, Worthy is the Lamb that was slain to receive power, and riches, and wisdom, and strength, and honour, and glory, and blessing" (Revelation 5:12).
God's people will give him glory in eternity. Why not live now so that you obey I Corinthians 10:31? That is, "do all to the glory of God." We also need to remember that the Lord's churches are in this world to bring glory to God. "Unto him be glory in the church by Christ Jesus throughout all ages, world without end. Amen" (Ephesians 3:21). That truth should motivate us to help establish true churches in "the uttermost part of the earth" (Acts 1:8).
---
Communion, Fellowship, Participation, Partnership, Partake
I Corinthians 10:16
Sep 14, 2014
"The cup of blessing which we bless, is it not the communion of the blood of Christ? The bread which we break, is it not the communion of the body of Christ?" (I Corinthians 10:16).
All of the words used in the title of this article are closely connected in that each of these words used in our King James Bible is translated from some form of the Greek word "koinonia." In the verses of I Corinthians 10:16-22, Paul is instructing the Lord's church at Corinth that fellowship is essential in the proper observance of the Lord's supper. Please notice that he writes of "the Lord's table" (I Corinthians 10:21), which has the same meaning as "the Lord's supper" (I Corinthians 11:20).
The church at Corinth had serious problems in their relationship with each other. Each member needed true fellowship with Jesus Christ before they could be right with each other. Fellowship is emphasized in the words, "For we being many are one bread, and one body: for we are all partakers of that one bread" (I Corinthians 10:17). The communion service is a statement of our appreciation for the sinless body and life of Jesus Christ and a statement of our salvation and forgiveness through the precious blood of the Lamb of God (I Peter 1:18-19).
When we understand the work that Jesus gave to each of his churches, we can see the need for partnership and participation by each member. We have a glorious gospel to proclaim to all nations (Acts 1:8). We are to practice the same baptism as the first church. We are to teach the same doctrines that Jesus taught to his first disciples (Matthew 28:19-20). The same standards of Christian love and morality taught in the Bible are to be practiced today (Ephesians 5:1-21). The responsibility is beyond human ability, so Jesus promised that the Holy Spirit would guide and provide the power we need. "But ye shall receive power, after that the Holy Ghost is come upon you: and ye shall be witnesses unto me both in Jerusalem, and in all Judaea, and in Samaria, and unto the uttermost part of the earth" (Acts 1:8).
In the work of the commission of Christ, there is to be unity in the message, in the ordinances, and in the doctrine. This unity is the reason that we cannot support the universal church or interdenominational church practices. There are so many conflicting, opposing practices among the worlds denominations.
We believe that building ties of fellowship with churches that teach the same doctrines as we do and practicing baptism and the Lord's supper as we are taught in the scriptures is the best course for our church. Some will criticize us for being too narrow in our practice, but it is better to have the approval of our Lord than to escape the world's condemnation.
---
"They Made Ready the Passover"
Mark 14:16
Sep 07, 2014
"And his disciples went forth, and came into the city, and found as he had said unto them: and they made ready the passover" (Mark 14:16).
Jesus was getting preparations made for the time of his death on the cross. He had been teaching his disciples for about three and one-half years. On the same night that he was betrayed by Judas Iscariot, Jesus met with his disciples in the upper room, and they observed the Lord's Supper for the first time. In preparation for the communion service, they had observed the Jewish Passover. Please notice some of the preparations for the Passover that are given in the Old Testament.
All leaven was to be removed from their homes (Exodus 12:15).
On the tenth day of the first month the special lamb was taken from the herd (Exodus 12:3-6).
On the fourteenth day, the lamb was roast with fire and eaten with unleavened bread and bitter herbs (Exodus 12:8).
Any stranger who wanted to participate with Israel had to obey the ordinance of circumcision (Exodus 12:48).
Jesus and the disciples needed a private place to observe the Passover and the Lord's Supper, so Jesus instructed Peter and John to go into the city and find a certain man who would show them the large room that was needed. "And they went, and found as he had said unto them: and they made ready the passover" (Luke 22:13). All things had been prepared for Jesus and the eleven disciples (Judas had left after the Passover) to use unleavened bread and the fruit of the vine to picture the body and the blood of Christ (Luke 22:19-20).
As we read the instructions for the Lord's churches to observe the Lord's Supper in the scriptural way, we find that certain definite steps are needed in preparation for the Lord's Supper.
The Communion Service is a local church ordinance. Therefore, members need to be prepared by a personal experience of salvation in Jesus Christ followed by scriptural baptism. The lessons given to the church in Corinth (I Corinthians 11:23-26) were given to a church body described in Acts 18:8. "And Crispus, the chief ruler of the synagogue, believed on the Lord with all his house; and many of the Corinthians hearing believed, and were baptized."
The church members are to be in unity with each other (I Corinthians 11:1820).
Each individual member is to prepare by a careful self-examination (I Corinthians 11:28).
As we prepare to observe the Lord's Supper in the morning service of September 14, I pray that each member will seek God's will and be ready for that special service.
---
"My Heart Rejoiced in All My Labour"
Ecclesiastes 2:10-11
Aug 31, 2014
"And whatsoever mine eyes desired I kept not from them, I withheld not my heart from any joy; for my heart rejoiced in all my labour: and this was my portion of all my labour. Then I looked on all the works that my hands had wrought, and on the labour that I had laboured to do: and, behold, all was vanity and vexation of spirit, and there was no profit under the sun" (Ecclesiastes 2:10-11).
What Solomon wrote in this inspired book is difficult to study. If you only read the first part of the book, you get a very negative, pessimistic outlook on life and man's labors. Solomon tried to find satisfaction in many fields of labor. He turned to wine, to the study of wisdom, to music, to building houses, and to planting vineyards, trees, gardens, and orchards (Ecclesiastes 2:3-9). Then he began to think of the end of his life and the possibility of some heir without much sense, wasting all that he had worked to achieve.
"Vanity and vexation" was his conclusion until he saw the truth, "Let us hear the conclusion of the whole matter: Fear God, and keep his commandments: for this is the whole duty of man. For God shall bring every work into judgment, with every secret thing, whether it be good, or whether it be evil" (Ecclesiastes 12:13-14).
The Christian who loves the LORD and the work of the LORD can see labor from a different perspective. We understand that labor was beneficial to mankind, and that God gave Adam and Eve work to do even before sin brought the curse to the garden of Eden (Genesis 2:15). Paul taught the value of work when he wrote to the church of the Thessalonians, "For even when we were with you, this we commanded you, that if any would not work, neither should he eat. For we hear that there are some which walk among you disorderly, working not at all, but are busybodies" (II Thessalonians 3:10-11). Paul also knew the value of his working to help the struggling young churches where he preached. Recall how he worked as a tent maker when he lived with Aquila and Priscilla in Corinth (Acts 18:1-3).
The person who works to provide for the needs of his or her family and to support the work of the Lord's churches can see that we do not need to divide our labor into different segments. Going to your place of employment and going to the Lord's house to help with the Great Commission responsibilities, can both be considered "The work of the Lord."
"Therefore, my beloved brethren, be ye stedfast, unmoveable, always abounding in the work of the Lord, forasmuch as ye know that your labour is not in vain in the Lord" (I Corinthians 15:58).
---
Being a Good Neighbor
Luke 10:29-30
Aug 24, 2014
"But he, willing to justify himself, said unto Jesus, And who is my neighbour? And Jesus answering said, A certain man went down from Jerusalem to Jericho, and fell among thieves, which stripped him of his raiment, and wounded him, and departed, leaving him half dead" (Luke 10:29-30).
Jesus had answered a question for a certain lawyer, but our Lord's answer brought forth the question of Luke 10:29. The lesson Jesus taught in Luke 10:30-37 is filled with insight as to how different people think of responsibility and worldly possessions.
The Thieves Who Robbed the Traveler: They had no respect for private property. Their attitude was, "I'll take what I want. I'll hurt you to get what you have." The same kind of criminals are still looking for victims. Looters and rioters will destroy homes and businesses because of the same wicked greed. Such criminals can be saved by God's grace and have their heart and attitude changed. Erdenebayer, pastor in Uginoor, Mongolia, will tell you of the time when he was a drunkard and a thief. He repented and received Jesus Christ as his Savior.
The Priest And The Levite Who Had No Time To Help: We are given no explanation as to their motive. They both saw the man who had been wounded and robbed but "passed by on the other side" (Luke 10:31, 32). No interest, no compassion, and no effort is shown by these two. We do not classify them as thieves, but we must see that they break the commandment given in Luke 10:27, "Thou shalt love the Lord thy God with all thy heart, and with all thy soul, and with all thy strength, and with all thy mind; and thy neighbour as thyself."
The Samaritan Who Had Compassion On The Wounded Man: The Samaritans were considered as low-class people by most of the Jewish people. (See the lesson in John 4 as Jesus offers the eternal water of life to the Samaritan woman at Jacob's well.) This Samaritan's compassion was shown by action. "And went to him, and bound up his wounds, pouring in oil and wine, and set him on his own beast, and brought him to an inn, and took care of him" (Luke 10:34). He left the wounded man at the inn with these words to the inn keeper, "And on the morrow when he departed, he took out two pence [two day's wages], and gave them to the host, and said unto him, Take care of him; and whatsoever thou spendest more, when I come again, I will repay thee" (Luke 10:34-35).
Jesus concluded his lesson to the lawyer with this question, "Which now of these three, thinkest thou, was neighbour unto him that fell among the thieves?" (Luke 10:36). The lawyer answered, "He that shewed mercy on him" (Luke 10:37a). Jesus then commanded "Go, and do thou likewise" (Luke 10:37b). If you want to be a good neighbor, follow the example of the good Samaritan.
---
The Good News in Gaza
Acts 8:34
Aug 17, 2014
"And the eunuch answered Philip, and said, I pray thee, of whom speaketh the prophet this? of himself, or of some other man?" (Acts 8:34).
At the present time, the territory of Gaza is a vicious battlefield between Muslims and the nation of Israel. The time described in Acts 8 was a time of peace in Gaza with God bringing together a man of Ethiopia and a preacher of the gospel.
Historical Background: Gaza is first mentioned in Genesis 10:19 and, with its cities, is named as part of the land given as an inheritance to the tribe of Judah in Joshua 15:47. Travelers going to Egypt and Ethiopia from Jerusalem would usually go west to the Mediterranean Sea and follow the coast going on south. The man from Ethiopia served in the government of the queen. We are not specifically informed of the religion of the queen's treasurer, but the fact that he had been to Jerusalem to worship and was reading from the Old Testament Jewish scriptures indicates that the man followed the Jewish religion. Please note the following four men mentioned in Acts 8:34.
Philip, The Man Of God Who Understood The Gospel. Philip had been preaching the word of God in the city of Samaria where many believed on the Lord and were obedient in baptism. For some reason, God called him away from that fruitful field and sent Philip on a trip through Gaza. God already knew about the Ethiopian and arranged for Philip to deliver the message to him.
The Ethiopian, Who Needed One To Guide Him. When Phillip saw that the man read from the book of Isaiah, he asked, "Understandest thou what thou readest?" (Acts 8:30). The man's answer was, "How can I, except some man should guide me?" (Acts 8:31). This answer shows us that it is good to distribute Bibles, but there is a great need to have compassionate witnesses to help people understand the Bible.
Isaiah, The Prophet of God Who Was The Messenger To Write Isaiah 53. This prophet lived and wrote for Judah about 750 years before Jesus Christ was born. He wrote of the Virgin Birth (Isaiah 7:14), which is quoted in Matthew 1:23. The description of the suffering of Jesus, Jesus bearing our sins, and the soul of Jesus made an offering for sin is the most complete Old Testament gospel message.
Jesus, The Other Man, That Isaiah Described. When Philip heard the Ethiopian's question, "Then Philip opened his mouth, and began at the same scripture, and preached unto him Jesus" (Acts 8:35). After the Ethiopian expressed his faith in Jesus Christ, the Son of God, "they went down both into the water, both Philip and the eunuch; and he baptized him" (Acts 8:38). The eunuch left from that encounter and "went on his way rejoicing" (Acts 8:39).
---
You Will Preach Your Own Funeral
Revelation 14:13 and Psalm 116:15
Aug 10, 2014
"And I heard a voice from heaven saying unto me, Write, Blessed are the dead which die in the Lord from henceforth: Yea, saith the Spirit, that they may rest from their labours; and their works do follow them" (Revelation 14:13). "Precious in the sight of the LORD is the death of his saints" (Psalm 116:15).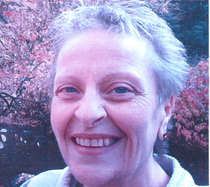 On Monday 08/04/2014, Brother Richard Crain and I traveled to Layton, Utah to be in the funeral service on Tuesday for Sister Linda McFarlin (November 1, 1954 - July 29, 2014). Linda was the wife of Pastor Gary McFarlin of the Salt Valley Landmark Missionary Baptist Church of Clearfield, Utah. Brother Gary's announcement said, "Linda was welcomed by grace through faith (Ephesians 2:8-9) into the arms of her Savior on Tuesday, July 29,2014."
The uplifting, inspirational service was a testimony to God's amazing grace and a witness of how Sister Linda was a shining light for the grace and power of God. Family, friends, fellow church members, and co-workers from the city offices and students at the school where she taught music told of her good influence in their lives. One lady said, "Linda led me to the Lord." Brother Gary responded, "Linda also led me to the Lord while we were dating in Colorado Springs." As young adults, they were active in the Aenon MBC (now Bradley Road).
Linda's brother, Larry Beach, illustrated his remarks with a small poster with the letters "GTH." He told us that the letters were for "Given To Hospitality" (I Timothy 3:1). An example of Linda's hospitality was given by a co-worker who was facing a lonely depressing Christmas holiday. Linda invited her to their home. They went to the church services, had a wonderful holiday meal, and the family began to open their presents. Linda had prepared a gift bag overflowing with presents for the lady who said, "Linda showed hospitality and true Christian love."
The McFarlin's son, Jared, and his wife, Brianna, had planned music, which brought glory to the Lord. Brianna's father, Brother Bryan Sellers, brought the message using Philippians 1:21, "For to me to live is Christ, and to die is gain." Brother Sellers said, "I appreciate the opportunity to speak to this congregation from the word of God, but I must tell you Linda has already preached her own funeral message. Her faithful Christian life has been her message."
Yes, there is grief at the death of a loved one as we can see from the example of our Lord as He comforts Mary and Martha at the death of their brother, Lazarus (John 11:1-35). Please notice the two words, "Precious" and "Blessed" from our text verses in Psalms and Revelation. These words show God's way of looking at the death of one of His servants. The words from Revelation 14:13, "Their works do follow them," indicate that the life of Christian service and work continues to bear fruit even after the person has gone on to their heavenly home. So, you are providing material for your own funeral message as you live your life.
---
"Be Fruitful, and Multiply"
Genesis 1:22, John 15:8
Aug 03, 2014
"And God blessed them, saying, Be fruitful, and multiply, and fill the waters in the seas, and let fowl multiply in the earth" (Genesis 1:22). "Herein is my Father glorified, that ye bear much fruit; so shall ye be my disciples" (John 15:8).
The statement spoken by God commanding the sea creatures and the fowl to be fruitful is also commanded to all cattle, beasts of the field, and all creeping things upon the earth. The command also applies to mankind (Genesis 1:24-28).
I remember a statement made in 1957 by one of my biology professors at Mississippi State University. "There is an insatiable drive to reproduce in all living creatures, plant or animal." As a Christian who believes in the truth of the book of Genesis, I understand that the drive to reproduce and the means of reproduction were placed in all creatures by the LORD God, Creator of all things. The study of the genetic principals and the science of the chromosomes and DNA show amazing designs that could only come from our omniscient LORD God.
The laws of genetics give proof that life in this world did not evolve by accident but were created under the direct power and direct design of God. Genesis, John 1, and Colossians 1 show us that creation was by the work of the Father, the Son, and the Holy Spirit. Colossians 1:16 shows that creation was by Jesus Christ and for Jesus Christ. "For by him were all things created, that are in heaven, and that are in earth, visible and invisible, whether they be thrones, or dominions, or principalities, or powers: all things were created by him, and for him."
The principals of multiplying, reproduction, and being fruitful in the Lord's work are shown in the work of the New Testament churches. "That ye might walk worthy of the Lord unto all pleasing, being fruitful in every good work, and increasing in the knowledge of God" (Colossians 1:10).
The Lord's church at Jerusalem was increasing and multiplying. Consider the first part of Acts 6:1 where Luke wrote, "And in those days, when the number of the disciples was multiplied...," and Acts 6:7, "And the word of God increased; and the number of the disciples multiplied in Jerusalem greatly; and a great company of the priests were obedient to the faith."
With the example of the New Testament as our guide, we can work and pray to reach others with the gospel of Jesus Christ. We do not desire to multiply with worldly methods that are in opposition to Biblical principals. The love of God shed abroad in our hearts gives us the "insatiable drive" and motivation to bring others to the saving grace of God and to a life of obedient Christian service. Consider these goals in light of Paul's letter to Timothy. "For this is good and acceptable in the sight of God our Saviour; Who will have all men to be saved, and to come unto the knowledge of the truth" (I Timothy 2:3-4).
---
"Fools for Christ's Sake"
I Corinthians 4:10
Jul 27, 2014
"We are fools for Christ's sake, but ye are wise in Christ; we are weak, but ye are strong; ye are honourable, but we are despised" (I Corinthians 4:10).
It is very sad to read that some of the members in the church at Corinth had a very proud exalted opinion of themselves, as the verses in the context of this verse show. Paul said, "Now some are puffed up" (I Corinthians 4:18). In this day as well as Paul's day, the person totally committed and dedicated to Jesus Christ is often thought of as a fool by the ungodly world.
Paul is being sarcastic when he speaks to the people in the church at Corinth. They were not "wise," "strong," or "honorable." They were not mature Christians but babes in Christ (I Corinthians 3:1). "For ye are yet carnal: for whereas there is among you envying, and strife, and divisions, are ye not carnal, and walk as men?" (I Corinthians 3:3).
God's inspired word does identify some who are called "fools" by the Lord. "The fool hath said in his heart, There is no God. They are corrupt, they have done abominable works, there is none that doeth good" (Psalm 14:1). "He that trusteth in his own heart is a fool: but whoso walketh wisely, he shall be delivered" (Proverbs 28:26).
In Paul's letter to the Galatians, he addressed them with these words, "O foolish Galatians, who hath bewitched you, that ye should not obey the truth, before whose eyes Jesus Christ hath been evidently set forth, crucified among you?" (Galatians 3:1). The Galatians were fools because they were in danger of leaving the New Testament order of Christian service and moving back to the service based on the Old Testament. Such an error would have perverted the true gospel of Jesus Christ (Galatians 1:6-10).
Even Peter and Barnabas were involved in the trouble between the Jews and Gentiles in the Galatian church, so Paul had to rebuke Peter and Barnabas. "But when I saw that they walked not uprightly according to the truth of the gospel, I said unto Peter before them all, If thou, being a Jew, livest after the manner of Gentiles, and not as do the Jews, why compellest thou the Gentiles to live as do the Jews?" (Galatians 2:14).
It would be an honor to be called a fool for Christ in the sense of I Corinthians 4:10, but it would be a disgrace to be as foolish as the Galatians in our understanding of New Testament Christian service.
---
"The Curse of the Law"
Galatians 3:13
Jul 20, 2014
This article is from the notes of the message preached by Pastor Brasseal at the Rocky Mountain Missionary Baptist Association Camp at Camp Eden on Thursday night, July 17, 2014.
"Christ hath redeemed us from the curse of the law, being made a curse for us: for it is written, Cursed is every one that hangeth on a tree" (Galatians 3:13).
This verse is a quote from Deuteronomy 21:22-23, which shows the penalty of death imposed on those who "have committed a sin worthy of death" (Deuteronomy 21:22). The hanging on the tree refers to crucifixion such as Jesus suffered.
I. Jesus was Not Guilty of Any Sin
Jesus was pure and without spot in his virgin conception and birth (Luke 1:35).
His life was in total obedience to God, the Father (John 8:29).
Jesus desired to do the will of God, the Father (Luke 22:42).
Pilate could find no fault in Jesus (Luke 23:14).
One thief said. "This man hath done nothing amiss" (Luke 23:41).
Even Judas who betrayed him said, "I have betrayed the innocent blood" (Matthew 27:4).
Jesus was the Passover Lamb of God without blemish and without spot (I Peter 1:19).
II. Jesus Willing Placed Himself Under the Curse and Penalty
Jesus told us that no man took his life; He laid his life down (John 10:17-18).
The prayer in Gethsemane proves that Jesus was willing to go to the cross (Matthew 26:39).
When the mob came for him, He could have called legions of angels (Matthew 26:53).
III. Jesus Paid the Full Penalty for All Mankind
By the grace of God, Jesus tasted death for every man (Hebrews 2:9).
He was wounded for our transgressions, He was bruised for our iniquities, The LORD laid on Him the iniquity of us all, His soul was made an offering for sin, God saw the travail of His soul and was satisfied (Isaiah 53).
Jesus suffered fully in His physical body and in His spirit and to the extent that He cried out, "My God, my God, why hast thou forsaken me" (Matthew 27:46).
IV. Unselfish Love Compelled Jesus to Pay the Penalty for Us
He loved us and washed us from our sins in His own blood (Revelation 1:5).
The Son of God loved me and gave Himself for me (Galatians 2:20).
Jesus loved the church of God and purchased it with His own blood (Acts 20:28).
We should show our thankfulness by dedicating our lives and talents to the Lord.
---
Dishes and Tombs
Matthew 23:25-26
Jul 13, 2014
"Woe unto you, scribes and Pharisees, hypocrites! for ye make clean the outside of the cup and of the platter, but within they are full of extortion and excess. Thou blind Pharisee, cleanse first that which is within the cup and platter, that the outside of them may be clean also" (Matthew 23:25-26).
Jesus delivered very strong messages to the scribes and Pharisees. His messages went to the very heart of a most serious problem in mankind's relationship with God. Sin has caused corruption and filthiness in the inward nature of man as well as in the outward actions of man. Jesus used the illustrations of dirty dishes and whitewashed sepulchers, tombs, and graves. Cleaning up the outside and leaving the inside filthy does not please our Lord.
In Matthew 23:25-28, Jesus described this corruption with strong words:
"Extortion," which is pillage, plundering, and robbery;
"Excess," which is lack of strength and self-control, incontinence;
"Dead men's bones," which pictures spiritual death in the inward man;
"Uncleanness," which indicates immorality;
"Hypocrisy," which means to put on a mask, a false front, pretending to be something opposite to one's true character; and
"Iniquity," which means to break God's law.
The Old Testament and the New Testament show that all people are sinners and that Jews and Gentiles are corrupted in trespasses and sins. The prophet Isaiah gave this message to his own people: "Ah sinful nation, a people laden with iniquity, a seed of evildoers, children that are corrupters: they have forsaken the LORD, they have provoked the Holy One of Israel unto anger, they are gone away backward. Why should ye be stricken any more? ye will revolt more and more: the whole head is sick, and the whole heart faint" (Isaiah 1:4-5).
Our one hope is Jesus Christ who loved us and gave himself to redeem us from all iniquity (Titus 2:14). In the precious blood of the Lamb of God, there is forgiveness (Ephesians 1:7) and cleansing (I John 1:7). God offers an immeasurable supply of grace. Jesus is the door, and you can have access by faith into this grace. "By whom [Jesus Christ] also we have access by faith into this grace wherein we stand, and rejoice in hope of the glory of God" (Romans 5:2).
The Bible tells us of one sinner who entered into this grace of God when he prayed to the Lord, "God be merciful to me a sinner" (Luke 18:13). Another sinner entered into God's cleansing forgiving grace by this simple confession, which came from his heart, "Lord, I believe. And he worshipped him" (John 9:38).
---
The Limits to Liberty
I Corinthians 8:9
Jul 06, 2014
"But take heed lest by any means this liberty of yours become a stumblingblock to them that are weak" (I Corinthians 8:9).
Liberty is Limited by Love
This text is similar to the verse used in last week's bulletin. "For, brethren, ye have been called unto liberty; only use not liberty for an occasion to the flesh, but by love serve one another" (Galatians 5:13). These two verses show that true Christian love will motivate a person to voluntarily give up some privileges for the benefit of another person or a Christian cause.
The subject of a Christian going to the idol's temple to secure meat for a meal is the subject of our text in I Corinthians 8. Paul tells us that an idol is nothing. No harm is done to the Christian who eats the meat offered to the idol. "But meat commendeth us not to God: for neither, if we eat, are we the better; neither, if we eat not, are we the worse" (I Corinthians 8:8). Going to the idol's temple could become a stumbling block to the brother who is weak in his understanding. "Wherefore, if meat make my brother to offend, I will eat no flesh while the world standeth, lest I make my brother to offend" (I Corinthians 8:13).
Liberty is Limited by a Willing Sacrifice
"If we have sown unto you spiritual things, is it a great thing if we shall reap your carnal things? If others be partakers of this power over you, are not we rather? Nevertheless we have not used this power; but suffer all things, lest we should hinder the gospel of Christ" (I Corinthians 9:11-12). Paul shows by the Old Testament example of the oxen who ate of the grain from the field where he plowed that the New Testament minister was to be financially supported. Paul was willing to make sacrifices and give up his financial support to advance the gospel. He said, "And I will very gladly spend and be spent for you; though the more abundantly I love you, the less I be loved" (II Corinthians 12:15).
The history of our nation abounds with examples of patriots who made willing sacrifices of personal liberties for the good of the nation. Consider the many soldiers who gave up the comforts of home to go into battle in the service of our country. In the American Revolution, one such patriot was a faithful Baptist deacon, John Hart, a signer of the Declaration of Independence. John Hart had a large family with whom he operated a prosperous farm and grist mill. He made generous donations for the Baptist Meeting-house and cemetery in Hopewell, New Jersey. He served as a delegate to the Continental Congress in 1774 and 1776. He was Vice President of the New Jersey Provincial Congress in 1775. Information from Baptist historian, William Cathcart, shows that John Hart became a wanted fugitive from the British Army. His home and property were destroyed by the enemy. His family was scattered, and he could not return to the bed-side of his dying wife. His personal liberty was sacrificed for the liberty of the nation.
---
"Ye Have Been Called Unto Liberty"
Galatians 5:13, Leviticus 25:10
Jun 29, 2014
"For, brethren, ye have been called unto liberty; only use not liberty for an occasion to the flesh, but by love serve one another" (Galatians 5:13). "And ye shall hallow the fiftieth year, and proclaim liberty throughout all the land unto all the inhabitants thereof: it shall be a jubile unto you; and ye shall return every man unto his possession, and ye shall return every man unto his family" (Leviticus 25:10).
The article for this week and for next week will be devoted to the subject of "Liberty." We will study the way the word is used in the book of Leviticus, how the word is used in the New Testament, and how the word is used in the documents and writings of the founding fathers of the United States of America.
In Leviticus, the LORD is giving instructions for one of the great celebrations in the nation of Israel. In Israel, the seventh day each week was a sabbath day. A sabbath year was observed every seventh year, and the extra sabbath year, the year of Jubilee, every fiftieth year. In the Jubilee year, farm land that had been sold was returned to the original owners, which is called "a redemption for the land" (Leviticus 25:24). Houses outside the city walls were counted as the fields of the country (Leviticus 25:31).
If one of the citizens of Israel had become poor and had sold himself into bondage, he gained his liberty in the Jubilee year. A kinsman could pay off his debt and secure his freedom and his possessions at any time. The amount was adjusted according to the years remaining to the Jubilee (Leviticus 25:47-55).
The kinsman redeemer is a beautiful picture of Jesus Christ, our kinsman, who paid the price with his own blood to redeem us from bondage (I Peter 1:18-20). This freedom in Christ is described in Romans 8:2. "For the law of the Spirit of life in Christ Jesus hath made me free from the law of sin and death." Without Christ we would be condemned and lost forever. Faith in Jesus Christ releases us from the eternal condemnation. "For God sent not his Son into the world to condemn the world; but that the world through him might be saved. He that believeth on him is not condemned: but he that believeth not is condemned already, because he hath not believed in the name of the only begotten Son of God" (John 3:17-18).
I have heard people say, "If I believed that good works were not required for salvation and that I could not lose my salvation, I would just live like the rest of the world." That attitude shows a lack of understanding of the principal of serving God because of love and thankfulness. The last part of Galatians 5:13 tells us not to use our Christian liberty to satisfy our sinful flesh, but rather, to use our liberty to serve one another in love.
We value our civil liberty and freedom as citizens of our country. How much more should we appreciate the freedom and eternal life, which we enjoy through the grace of God!
---
God's Program of Instruction
II Timothy 2:1-2
Jun 22, 2014
"Thou therefore, my son, be strong in the grace that is in Christ Jesus. And the things that thou hast heard of me among many witnesses, the same commit thou to faithful men, who shall be able to teach others also" (II Timothy 2:1-2).
The pattern that we see in these verses shows a continuation of teachers for the word of God. The links named are: (1) Paul, (2) Timothy, (3) Faithful men, (4) and others also. We can correctly call this a Christian educational program. I know that some view the word "program" in a very negative light. They consider that the word "program" refers to the plans of men who leave out the scriptures and the leadership of the Holy Spirit. Faithful leaders for the future can be trained by following God's inspired plan of action.
When I was a young pastor back in 1958-1960, some of the oldest pastors told how a large group of Baptists in 1919 organized a "Seventy Five Million Dollar Campaign," which was the forerunner of "The Cooperative Program." The energy and efforts of thousands of Baptist churches were directed by a central denominational board. Churches were pressured to send offerings to the central board. The national mission board determined the qualifications of the missionaries and decided on their fields of work. The use of the word "program" in these high-pressure methods caused the churches who believed in local church authority to oppose all these high-pressure boards and programs. These Old Landmark Baptists contended that God's plan for sending out a missionary from one local church was found in the Book of Acts (more information on the Seventy Five Million Dollar Campaign can be found in The History of the American Baptist Association published in the year 2000).
Webster's Ninth New Collegiate Dictionary gives this definition of "program," which is a "plan or system under which action may be taken toward a goal" and a "brief, usually printed outline of the order to followed, or the features to be presented, and the persons participating." The arrangement of the tabernacle, the order of the different tribes of Israel around the tabernacle, and the order for moving the tabernacle shows the program designed by the LORD. That divine program was not designed by men.
When Jesus gave the Great Commission, he was giving his church a program for world-wide mission work. By looking at the commission as it is given in Matthew 28:19-20, Mark 16:15, Luke 24:46-47, John 17:18, and Acts 1:8, we can see the orderly steps to be followed to establish new churches for the glory of Christ in all the world. It is very hard to get God's own people to accept the truth of this statement: "The Bible is still our only rule and guide for our faith and practice, and the Bible still furnishes us the instructions to obey God's will."
We do not need to throw out the word "program." We need to accept God's wisdom and His way of operation, thus following God's "Program."
---
A Father's Good Instruction
Proverbs 3:1-15
Jun 15, 2014
My son, forget not my law; but let thine heart keep my commandments:
For length of days, and long life, and peace, shall they add to thee.
Let not mercy and truth forsake thee: bind them about thy neck; write them upon the table of thine heart:
So shalt thou find favour and good understanding in the sight of God and man.
Trust in the LORD with all thine heart; and lean not unto thine own understanding.
In all thy ways acknowledge him, and he shall direct thy paths.
Be not wise in thine own eyes: fear the LORD, and depart from evil.
It shall be health to thy navel, and marrow to thy bones.
Honour the LORD with thy substance, and with the firstfruits of all thine increase:
So shall thy barns be filled with plenty, and thy presses shall burst out with new wine.
My son, despise not the chastening of the LORD; neither be weary of his correction:
For whom the LORD loveth he correcteth; even as a father the son in whom he delighteth.
Happy is the man that findeth wisdom, and the man that getteth understanding.
For the merchandise of it is better than the merchandise of silver, and the gain thereof than fine gold.
She is more precious than rubies: and all the things thou canst desire are not to be compared unto her.
---
The Heavenly Father and His Beloved Son
John 5:20
Jun 08, 2014
"For the Father loveth the Son, and sheweth him all things that himself doeth: and he will shew him greater works than these, that ye may marvel" (John 5:20).
There are many questions and mysteries about the eternal relationship between the Father and the Son, but we can never question the great eternal love between the Father and the Son. We can also be absolutely sure that Jesus was always willing to do the will of his Father. "Then said Jesus unto them, When ye have lifted up the Son of man, then shall ye know that I am he, and that I do nothing of myself; but as my Father hath taught me, I speak these things. And he that sent me is with me: the Father hath not left me alone; for I do always those things that please him" (John 8:28-29).
The desire of the Son was to glorify the Father. "These words spake Jesus, and lifted up his eyes to heaven, and said, Father, the hour is come; glorify thy Son, that thy Son also may glorify thee" (John 17:1). "And now, O Father, glorify thou me with thine own self with the glory which I had with thee before the world was" (John 17:5).
The willingness of the Son to obey and glorify the Father is shown in the agonizing prayer in the garden of Gethsemane. "Saying, Father, if thou be willing, remove this cup from me: nevertheless not my will, but thine, be done" (Luke 22:42).
When we are saved by grace through faith, we can then address God as our heavenly Father. When our Lord's disciples requested that he teach them to pray, Jesus began his instructions with, "Our Father which art in heaven, Hallowed be thy name" (Matthew 6:9, Luke 11:2). What a blessing it is to follow the example of Jesus Christ and yield our will to the will of our heavenly Father! Jesus taught that the generous, giving care of an earthly father illustrates how the Heavenly Father provides for his children (Luke 11:11-13). God's Word also shows that the correction of the earthly father demonstrates how the Heavenly Father chastises and corrects his own children (Hebrews 12:7-11).
I have been asked this question by a Seminary student: "In human family relations, the father is always older than the son. Since the Son is eternal with the Father, why are the designations of Father and Son used in the Scriptures?" The best answer that I could give is that Jesus Christ, the eternal Word (John 1:1-2), did have a definite experience of birth and life in time (In the days of Caesar Augustus, Luke 2:1-7). In a definite time, by the power of the Holy Spirit, Mary conceived a Son, who was the Son of God (Luke 1:35) and the Son of Man (John 1:14). The designation of Father and Son also helps us to understand how Jesus willingly placed himself in subjection to his Father.
---
"Are You Washed in the Blood of the Lamb?"
Revelation 1:5
Jun 01, 2014
"And from Jesus Christ, who is the faithful witness, and the first begotten of the dead, and the prince of the kings of the earth. Unto him that loved us, and washed us from our sins in his own blood" (Revelation 1:5).
This verse describes our Lord in five statements.
He is the faithful witness who always spoke the truth, in fact He is the truth (John 14:6).
He is the first begotten of the dead, and because he lives we shall live also. "As the living Father hath sent me, and I live by the Father: so he that eateth me, even he shall live by me" (John 6:57). The eating of Christ in this verse refers to receiving Christ by faith.
He is the prince of the kings of the earth. He is the King of Kings and Lord of Lords, the rightful ruler over all of God's creation.
His love for us is described in our text verse. Love motivated Christ to become poor so that we could be rich in God's blessings. "For ye know the grace of our Lord Jesus Christ, that, though he was rich, yet for your sakes he became poor, that ye through his poverty might be rich" (II Corinthians 8:9). Paul understood that the love of Christ was a personal love that Paul could experience individually. "I live by the faith of the Son of God, who loved me, and gave himself for me" (Galatians 2:20).
The last part of our text verse shows us that our hope is in the blood of the Lamb. The hymn, Are You Washed in the Blood? was written in 1878 by Elisha A. Hoffman who did not copyright the song and requested that it never be copyrighted so that his song could be used and published by anyone for the glory of God (In Spirit and In Truth, Hynm 516).
We need the cleansing, washing power of the blood of the Lamb. Sin has contaminated all mankind in all areas of our being: the physical body, the mind, and the spiritual nature of our being. Our motives, our emotions, and our actions are influenced by our sinful flesh nature. Out of our own resources, we have nothing that can remove the guilt of sin.
"But we are all as an unclean thing, and all our righteousnesses are as filthy rags; and we all do fade as a leaf; and our iniquities, like the wind, have taken us away" (Isaiah 64:6).
In God's wonderful plan of salvation, He has provided the One Way, Jesus Christ and his redeeming blood, for the "washing of regeneration" (Titus 3:5) and in "whom [Jesus] we have redemption through his blood, the forgiveness of sins, according to the riches of his grace" (Ephesians 1:7).
---
My People Have Forgotten Me
Jeremiah 2:13, 32
May 25, 2014
"For my people have committed two evils; they have forsaken me the fountain of living waters, and hewed them out cisterns, broken cisterns, that can hold no water" (Jeremiah 2:13). "Can a maid forget her ornaments, or a bride her attire? yet my people have forgotten me days without number" (Jeremiah 2:13- 2:32).
Jeremiah was to preach the word to Judah reminding them that the LORD had brought them out of slavery in Egypt, and God said, "I brought you into a plentiful country, to eat the fruit thereof and the goodness thereof; but when ye entered, ye defiled my land, and made mine heritage an abomination" (Jeremiah 2:7). Lacking the fear of the LORD and forgetting God's blessings are connected with forsaking God. Jeremiah preached this warning: "Thine own wickedness shall correct thee, and thy backslidings shall reprove thee: know therefore and see that it is an evil thing and bitter, that thou hast forsaken the LORD thy God, and that my fear is not in thee, saith the Lord GOD of hosts" (Jeremiah 2:19).
New Testament Christians may also become very forgetful of God's goodness and mercy. We know from our study of Romans 7:18-25 and Galatians 5:17-26 that each child of God faces a great battle in his own inner being. "For the flesh [the old sinful nature] lusteth against the Spirit (the new born-again nature), and the Spirit against the flesh: and these are contrary the one to the other: so that ye cannot do the things that ye would" (Galatians 5:17). Paul wrote, "I find then a law, that, when I would do good, evil is present with me. For I delight in the law of God after the inward man" (Romans 7:21-22).
The devil uses the weakness of the sinful flesh nature to turn us away from fellowship with God. The devil tempts us to forsake our Lord, "the fountain of living waters," and turn to the things of the flesh and the world, "the broken cisterns that can hold no water." This problem is so prevalent and serious among God's people. There is a lesson in II Peter 1:5-9 teaching us to add to our faith the qualities of virtue, knowledge, temperance, patience, godliness, brotherly kindness, and charity. "For if these things be in you, and abound, they make you that ye shall neither be barren nor unfruitful in the knowledge of our Lord Jesus Christ. But he that lacketh these things is blind, and cannot see afar off, and hath forgotten that he was purged from his old sins." This is not total blindness, but he "cannot see afar off."
Forgetfulness of God's blessings and God's commandments can cause you to lose the assurance and joy of your salvation. You cannot lose your salvation. Jesus said of his sheep, "And I give unto them eternal life; and they shall never perish, neither shall any man pluck them out of my hand" (John 10:28). However, you can become so confused by Satan's influence that you lose that settled peace of knowing that you are a child of God. May God help us to remember His Blessings.
---
Fit For The Kingdom of God
Luke 9:61-62
May 18, 2014
"And another also said, Lord, I will follow thee; but let me first go bid them farewell, which are at home at my house. And Jesus said unto him, No man, having put his hand to the plough, and looking back, is fit for the kingdom of God" (Luke 9:61-62).
In these verses, Jesus is not teaching how a lost person can be saved by grace through faith and become a born-again child of God. Verses 57-62 are teaching a lesson about faithful service and obedience to Jesus Christ in the kingdom work of the Lord. The same lesson of Christian service is taught in Luke 9:23. "And he said to them all, If any man will come after me, let him deny himself, and take up his cross daily, and follow me."
We cannot say, "If people are truly saved, they will always follow Christ in faithful service." We have the example of King David who was grievously unfaithful to God's moral law (II Samuel 11-12). Even though David repented (Psalm 51), this sin brought terrible harm to David's family. Consider the example of God's prophet, Jonah, who refused to go where God called him until God used a storm at sea and the great fish to change Jonah's attitude (Jonah 1:4-17). In the New Testament, we have the example of the Apostle Peter who cursed and denied the Lord (Matthew 26:69-74). Peter did repent and was used to preach God's word on the day of Pentecost (Acts 2:14).
The word "fit" in Luke 9:62 means "to be ready for use," "to be well placed," and "to be well adapted." Your personal salvation does not guarantee that you will be a faithful servant of the Lord, but your personal salvation is absolutely essential for you to have any part in God's kingdom service. Our Baptist forefathers stressed the Bible doctrine that church membership was only for converted people. The old-time Baptists warned against fleshly entertainment, ear-tickling sermons, and high pressure tactics being used just for numerical growth. When fleshly methods replace the conviction work of the Holy Spirit, then churches will be filled with fleshly unconverted people.
God's word shows how true Christian people can become unfit for the Lord's service. Paul teaches that a person may become a "castaway," a broken vessel that is no longer fit for useful service, if he lacks the strength to discipline his fleshly lusts (I Corinthians 9:27). God can supply the spiritual strength. "Thou therefore, my son, be strong in the grace that is in Christ Jesus" (II Timothy 2:1). The word "meet" in II Timothy 2:21 has the exact same meaning as "fit" in Luke 9:62. Paul was teaching Timothy that God's people should "depart from iniquity." "If a man therefore purge himself from these, he shall be a vessel unto honour, sanctified, and meet [or fit] for the master's use, and prepared unto every good work."
In the parable of the sower, Jesus shows how good seed in good ground can become unfruitful. "He also that received seed among the thorns is he that heareth the word; and the care of this world, and the deceitfulness of riches, choke the word, and he becometh unfruitful" (Matthew 13:22).
A farmer friend of mine was saved on his front porch as we prayed together. He professed his faith in Christ before the church, was baptized, and became a member the next week. He was very faithful and grew in grace and in the knowledge of the Lord. In the Spring, he expanded his farm operations and became so busy that he no longer had any time for the Lord. This way of disobedience continued for more than a year. Thanks be to the Lord that he came to his senses, recommitted his life to the Lord, and again became a faithful member, a vessel fit "for the master's use, and prepared unto every good work."
---
She Shall Be Praised
Proverbs 31:28-31
May 11, 2014
"Her children arise up, and call her blessed; her husband also, and he praiseth her. Many daughters have done virtuously, but thou excellest them all. Favour is deceitful, and beauty is vain: but a woman that feareth the LORD, she shall be praised. Give her of the fruit of her hands; and let her own works praise her in the gates" (Proverbs 31:28-31).
Praises offered to the godly woman in Proverbs 31 are especially suitable and in no way subtract from the praise that rightly belongs to the LORD. "Praise the LORD; for the LORD is good: sing praises unto his name; for it is pleasant" (Psalm 135:3). We can even praise the LORD for those who have been a blessing to us. Paul offered his thanks to God as he remembered the faithfulness of the Philippian church. "I thank my God upon every remembrance of you" (Philippians 1:3).
The wife, mother, and servant of the LORD in Proverbs 31 possessed so many favorable qualities. She was industrious and wise in her business endeavors (Proverbs 31:12-19). She was compassionate to those in need (Proverbs 31:20). She spoke with wisdom and kindness (Proverbs 31:26). She was a true helper to her husband, and his reputation was enhanced by her character and reputation (Proverbs 31:23). The word "gates" in Proverbs 31:26 and 31 indicate the place where the leaders of the city met to discuss business, civic, and political matters. It is no wonder that she has great value. "Who can find a virtuous woman? for her price is far above rubies" (Proverbs 31:10).
The virtuous woman of Proverbs 31 had a much more complicated life than my own mother. They did have several things in common. Both were women who feared the LORD, both had the trust of their husbands, both had children who called them blessed, and both deserved praise.
My mom, who had seven children, was a gentle Christian woman. She was saved and became a member of Bunker Hill Baptist Church at age eighteen, which was the same year she was married. Her life on the farm was very simple. She never learned to drive a car or a tractor. She had an important job raising her children but never had any employment outside the home. For most of the years while she was raising her children, she cooked the meals on a large wood stove. The younger children brought water from a clear flowing spring for all the household use. Clothes were washed using a large cast iron wash pot and a rub board. We had no refrigerator in the home. When three of the four sons were grown and married, we joined together to get the community water system brought to the house and built her a new kitchen and bathroom. Dad bought the refrigerator and propane cook stove. He also bought a large deep freezer and an electric Maytag wringer washing machine, which were placed in the wash house about twenty feet from the back porch.
When Mom was 84 years old, she passed from this life to be with the Lord while she was sleeping. Mother's Day was always a joy to her, especially when children, grandchildren, and great-grandchildren came back to visit, go to church with her at Mt. Gilead Missionary Baptist Church, and have Sunday dinner around her extra large table.
I praise God for the wonderful memories of a mother's love.
---
Partners in the Lord's Work
II Corinthians 8:4
May 04, 2014
"Praying us with much intreaty that we would receive the gift, and take upon us the fellowship of the ministering to the saints" (II Corinthians 8:4).
More information about the offerings given to Paul by the churches of Macedonia is shown in II Corinthians 11:8-9, I robbed other churches, taking wages of them, to do you service. And when I was present with you, and wanted, I was chargeable to no man: for that which was lacking to me the brethren which came from Macedonia supplied: and in all things I have kept myself from being burdensome unto you, and so will I keep myself." Paul expressed his gratitude to the Philippians for their generous gifts. "Now ye Philippians know also, that in the beginning of the gospel, when I departed from Macedonia, no church communicated with me as concerning giving and receiving, but ye only. For even in Thessalonica ye sent once and again unto my necessity. Not because I desire a gift: but I desire fruit that may abound to your account" (Philippians 4:15-17)
Paul was not greedy, he was not serving the Lord for financial gain, he was willing to make sacrifices, and he was willing to put his life in danger to preach the Lord's message. Paul was not alone in his mission work. We can see from Acts 13:1-5 that the Lord's church in Antioch was willing to obey God's call and send forth Paul and Barnabas.
In Colossians 4:7-14, eight of the Lord's servants are named and described as "beloved brother, and faithful minister, and fellow servant in the Lord," "faithful and beloved brother," "my fellow prisoner," and "fellow workers unto the kingdom of God, which have been a comfort unto me."
Each one of the Lord's churches was individually and independently responsible for obedience to the commission of Jesus Christ (Matthew 28:18-20, Acts 1:8). The work of each church was supported and helped by the partnership, the fellowship, and the associational cooperation of the other churches. The Bible example never shows any church having supervision and control over another church. Their fellowship and partnership was voluntary.
Looking back in history to the beginning of our own church in 1955, we can see the same Biblical pattern of church fellowship and partnership. Brother Isaac Smith was authorized and sent to Lakewood by the Landmark Missionary Baptist Church of Cheyenne, Wyoming. Other churches of the same faith and order throughout this nation helped to support Brother Smith in his mission work.
Our church in Lakewood, Colorado is blessed by the opportunity to help "fellow workers unto the kingdom of God" (Colossians 4:11) in Utah, Mongolia, Bulgaria, Romania, and Moldova. We recognize that each missionary is responsible to the sending church. We love those churches and their fellow servants and will freely and gladly give to encourage and assist in their great commission work.
---
Is There A Naturalistic Atheistic Religion?
Romans 1:25
Apr 27, 2014
"Who changed the truth of God into a lie, and worshipped and served the creature more than the Creator, who is blessed for ever. Amen" (Romans 1:25).
Romans 1:18-31 shows the growing corruption of sin in the human race. We are to worship God only, but our text verse shows how many deny God and now worship and serve the creation. These verses prove that atheism can be defined as a religion, which has an object of worship. The true purpose of creation is shown in Romans 1:20. God's invisible nature and attributes and His eternal power and divinity are shown in the things that He has made.
In our study of the history of our American Constitution, especially the first amendment, which guarantees religious freedom, we have this question: Was that amendment designed to limit the influence of true Christianity and give preference to the religion of atheism?
[For more information on the conflict between the Bible and atheism, please watch the debate between Bill Nye and Ken Ham.]
By a misuse of our first amendment, adopted in 1791, atheist groups are trying to drive Christian influence out of public life. One main battlefield is our government school system (from kindergarten to universities) where almost all science classes promote Darwin evolution and deny the Genesis Creation account. This was not the intent of James Madison and the congress who adopted the first amendment. The debates in Virginia give insight into the thinking of many in the forefront of the battle for religious freedom in the Federal government.
In 1786, the Virginia Assembly adopted Thomas Jefferson's Virginia Statute for Religious Liberty. "Be it enacted by General Assembly that no man shall be compelled to frequent or support any religious worship, place, or ministry whatsoever, nor shall be enforced, restrained, molested, or burthened in his body or goods, nor shall otherwise suffer on account of his religious opinions or belief, but that all men shall be free to profess, and by argument to maintain, their opinions in matters of Religion, and that the same shall in no wise diminish, enlarge or affect their civil capacities" (United States History in Christian Perspective, 1982, page 142).
It is interesting to note that the words "Christian" or "Church" are not used in the Federal amendment or in the Virginia Statute. There is also no attempt to define the meaning of religion or worship.
The words in the Virginia Statute "and by argument to maintain, their opinions" are in harmony with God's inspired word. "For though we walk in the flesh, we do not war after the flesh: (For the weapons of our warfare are not carnal, but mighty through God to the pulling down of strong holds;) Casting down imaginations, and every high thing that exalteth itself against the knowledge of God, and bringing into captivity every thought to the obedience of Christ" (II Corinthians 10:5).
Our victory in this battle will not be to change our culture and society as a whole (read about the perilous times in the last days in II Timothy 3:1-7). Our victory will be to bring one sinner at a time into the amazing grace of God in Jesus Christ and then bring that convert into the blessed work of the Kingdom of God. "For the kingdom of God is not meat and drink; but righteousness, and peace, and joy in the Holy Ghost" (Romans 14:17).
---
Resurrection Declaration
Romans 1:3-4
Apr 20, 2014
"Concerning his Son Jesus Christ our Lord, which was made of the seed of David according to the flesh; And declared to be the Son of God with power, according to the spirit of holiness, by the resurrection from the dead" (Romans 1:3-4).
These two verses indicate two of the primary identifying names of our Savior. Jesus spoke of himself as the "Son of man" who came to "seek and to save that which was lost" (Luke 19:10). Jesus does have a human lineage of the family of David because he was born of Mary. "The Word was made flesh" (John 1:14). "Who [Jesus], being in the form of God, thought it not robbery to be equal with God: But made himself of no reputation, and took upon him the form of a servant, and was made in the likeness of men" (Philippians 2:6-7).
The angel, Gabriel, who informed Mary that she was the special woman that God would use to bring the Messiah into this world, also gave Mary this important news, "And the angel answered and said unto her, The Holy Ghost shall come upon thee, and the power of the Highest shall overshadow thee: therefore also that holy thing which shall be born of thee shall be called the Son of God" (Luke 1:35).
The Old Testament prophets had already shown that the coming Messiah was the Son of God (Psalm 2:1-7, quoted in Hebrews 1:5). His ministry as the Son of Man had a beginning in time in Judea, but his position as the Son of God is eternal with the Father. "In the beginning was the Word, and the Word was with God, and the Word was God" (John 1:1). [Please note, we have the inspired written word of God, the Bible, but John 1:1 is referring to Jesus Christ who is the brightness of the Father's glory and the express image of the Father's person (Hebrews 1:3).]
"Dost thou believe on the Son of God?" (John 9:35). This is the question that Jesus asked the man whom he had healed of blindness. The man did not give a direct answer, but he asked another question. "Who is he, Lord, that I might believe on him?" (John 9:36). Jesus gave the man the information that he needed, and the result is shown in this statement: "And he said, Lord, I believe. And he worshipped him" (John 9:38).
You need to know that Jesus Christ is the Son of God, and you need to receive and believe on Him as the Son of God. This truth is made plain in the testimony of the Ethiopian who desired baptism. Philip placed an important condition before the man. "And Philip said, If thou believest with all thine heart, thou mayest. And he answered and said, I believe that Jesus Christ is the Son of God" (Acts 8:37, see Acts 8:25-38).
The entire Bible proclaims that Jesus is the promised Messiah, the Redeemer, the Lord of Lords. According to our text verse in Romans 1:4, the resurrection of Jesus Christ is a declaration that He is the "Son of God with power."
Examine Matthew, Mark, Luke, and John, consider the testimony of witnesses, and study the resurrection truth of I Corinthians 15. You can be fully persuaded that Jesus of Nazareth is the Son of God.
I know of one college student who examined carefully the Gospel of John and experienced the truth of John 20:31, "But these are written, that ye might believe that Jesus is the Christ, the Son of God; and that believing ye might have life through his name."
---
Biblical Support for Freedom of Religion
Acts 5:28-29
Mar 30, 2014
"Saying, Did not we straitly command you that ye should not teach in this name? and, behold, ye have filled Jerusalem with your doctrine, and intend to bring this man's blood upon us. Then Peter and the other apostles answered and said, We ought to obey God rather than men" (Acts 5:28-29).
This was the second conflict between the Roman civil government and the Lord's church in Jerusalem. The first refusal to stop teaching God's word is shown in Acts 4:19. "But Peter and John answered and said unto them, Whether it be right in the sight of God to hearken unto you more than unto God, judge ye."
Christians are taught in the Bible to be peaceful law-abiding citizens (Romans 13:1-7) and are also taught to pray for the civil authorities (I Timothy 2:1-4). In harmony with Bible teaching, we must choose to obey God when the government forbids us to follow our Bibles.
When the representatives from the different states submitted the new Constitution for ratification by the states on September 17, 1787, there was considerable opposition in the states of Massachusetts and Virginia. The most numerous churches in Virginia were the Baptists, and they sent messengers to Goochland County on March 7, 1788. The view of those messengers is shown in this statement, which they adopted: "Whether the new Federal Constitution, which had now lately made its appearance in public, made sufficient provision for the secure enjoy­ment of religious liberty; on which, it was agreed unanimously that, in the opinion of the General Committee, it did not" (John T. Christian, A History of the Baptists, Volume II, Page 242).
When the Virginia representatives met in Richmond, Patrick Henry spoke against the new Constitution, and James Madison spoke in favor of its adoption. John Leland, an influential Baptist pastor, had received assurances from Madison that the Constitution would be amended to support the religious liberty that the Baptists throughout all the states supported. Leland rallied the Baptists to support Madison and the vote was seventy-nine against the Federal Constitution and eighty-nine voted for it.
True to his word, in the first session of the Congress in 1789, James Madison proposed the adoption of a bill to protect basic individual freedom, including religious freedom. That bill began "Congress shall make no law respecting an establishment of religion, or prohibiting the free exercise thereof." The wording indicates that this amendment applies to your private life, your family life, your church life, or your business life. In fact, it applies to all areas of life.
In response to a commendation to President George Washington by the messengers from the United Baptist Churches of Virginia, Washington included this statement in his reply: "I have often expressed my sentiments, that any man, conducting himself as a good citizen, and being accountable to God alone for his religious opinions, ought to be protected in worshipping the Deity according to the dictates of his oven conscience" (John T. Christian, page 249).
Rhode Island, a strong Baptist state, was hesitant to approve the new Constitution until they had assurances that Madison's proposal would be adopted. Rhode Island gave its approval in 1790, and the Bill of Rights was adopted in 1791.
---
We Will Not Participate
II John 10-11
Mar 23, 2014
"If there come any unto you, and bring not this doctrine, receive him not into your house, neither bid him God speed: For he that biddeth him God speed is partaker of his evil deeds" (II John 10-11).
When you examine the first nine verses of II John, you find references to many precious truths. These truths can be designated as doctrines, teachings, or "the faith which was once delivered unto the saints" (Jude 3). Notice the emphasis on "love in the truth" (II John 1), "[knowing] the truth" (II John 1), truth dwelling in us (II John 2), and "walking in truth" (II John 4). We can know the truth because Jesus taught the truth to his first disciples. "For I have given unto them the words which thou gavest me; and they have received them, and have known surely that I came out from thee, and they have believed that thou didst send me" (John 17:8). "Sanctify them through thy truth: thy word is truth" (John 17:17). Jesus commissioned his church to continue teaching the truth to all nations for all the ages (Matthew 28:19-20).
The Holy Spirit was sent to empower the Lord's churches so that they could obey his commission. The Day of Pentecost (Acts 1 and 2) brought the fulfillment of our Lord's promise of John 16:13-14. "Howbeit when he, the Spirit of truth, is come, he will guide you into all truth: for he shall not speak of himself; but whatsoever he shall hear, that shall he speak: and he will shew you things to come. He shall glorify me: for he shall receive of mine, and shall shew it unto you." We still have God's precious inspired Scriptures so we can know the truth, love the truth, walk in truth, and teach the truth.
I receive numerous publications each week from many religious organizations. The papers that promote false teaching far outnumber those that truthfully present the word of God. An article by Michael Gryboski for ChristianPost.com highlights an attack on the Bible account of creation as taught in the book of Genesis. Michael Zimmerman of the Clergy Letter Project is promoting the observance of "Evolution Weekend" across multiple denominations. They say that "the Genesis accounts of creation are not scientific truth." One of the major denominations promoting the "Evolution Weekend" is the United Methodist Church, and they make this statement, "We find that science's descriptions of cosmological, geological, and biological evolution are not in conflict with theology."
Some Baptist groups are infected with the heresy of "Theistic Evolution," which teaches that Jehovah God set in motion the process of Darwinian Evolution, which allowed the human race to develop from lower forms of life. Consider this statement in an article by J. Kenneth Eakins, Professor of Archaeology and Old Testament Interpretation, at Golden Gate Baptist Theological Seminary in Mill Valley, California. Eakins is approving and quoting from David L. Dye. "At some point in time, perhaps 20,000 years ago, perhaps earlier, one of the primate products of the God-designed biological processes had a body somewhat similar to the body of today... God took this primate, and made a man of him" (page 365, The Proceedings of the Conference on Biblical Inerrancy, 1987, Broadman Press of The Southern Baptist Convention).
Evolution of man from a primate [or ape] is false theology and contradicts the truth of Genesis, the teaching of Jesus Christ in Matthew 19:4, the blood redemption truth of Romans 5:1-12, and the resurrection truth of I Corinthians 15.
We will not participate in any "Evolution Weekend." We will stand firm and earnestly contend for the true faith of the Scriptures. In obedience to II John 10-11, we will not approve enthusiastically what God has condemned emphatically.
---
"A Convenient Season"
Acts 24:25
Mar 16, 2014
"And as he [Paul] reasoned of righteousness, temperance, and judgment to come, Felix trembled, and answered, Go thy way for this time; when I have a convenient season, I will call for thee" (Acts 24:25).
The fact that Felix trembled shows that the message delivered by Paul was used by the Lord to bring Felix under conviction. According to the Roman historian, Tacitus, Felix had been a slave but gained his freedom for military honors and was appointed to a position of power in Judea through Claudius Caesar. Tacitus wrote that Felix indulged in all kinds of cruelty and lust and considered himself licensed to commit any crime. Acts 24:26 shows that Felix hoped to get money from Paul, so he sent for Paul often and communed with him. Knowing Paul's desire to preach the gospel, we can be sure that Felix heard God's message many times. We have no evidence that Felix repented and received Jesus Christ.
Procrastination, to put off a decision until a later time, is a dangerous step for a lost person. That later time may never come. "Boast not thyself of to morrow; for thou knowest not what a day may bring forth" (Proverbs 27:1). Even if the lost person has many more years of life, there is the danger that repeated rejection of the gospel hardens the person to God's grace. "He, that being often reproved hardeneth his neck, shall suddenly be destroyed, and that without remedy" (Proverbs 29:1).
There is also the danger that God's own people might hear God's message of Christian service time after time, yet drift along in their unfaithfulness, refusing God's call. Read Jeremiah chapters 1 through 3 to see God's repeated call to Israel, who had forgotten God's blessings. "Can a maid forget her ornaments, or a bride her attire? yet my people have forgotten me days without number" (Jeremiah 2:32). "Go and proclaim these words toward the north, and say, Return, thou backsliding Israel, saith the LORD; and I will not cause mine anger to fall upon you: for I am merciful, saith the LORD, and I will not keep anger for ever" (Jeremiah 3:12). II Chronicles 36:11-23 shows that Israel refused the message from the LORD, so the nation was defeated and taken captive by the Babylonians.
The New Testament warning to the Lord's churches is made plain in Hebrews 3:12-13. "Take heed, brethren, lest there be in any of you an evil heart of unbelief, in departing from the living God. But exhort one another daily, while it is called To day; lest any of you be hardened through the deceitfulness of sin"
Today is the time to be busy in the work that our Lord has given us to do. We cannot say that we still have four months to the time of harvest (John 4:35).
---
"Put That on Mine Account"
Philemon 1:18-19
Mar 09, 2014
"If he hath wronged thee, or oweth thee ought, put that on mine account; I Paul have written it with mine own hand, I will repay it: albeit I do not say to thee how thou owest unto me even thine own self besides" (Philemon 1:18-19).
Philemon was a dear Christian brother to Paul. It is interesting to note that a New Testament church held their meetings in the home of Philemon (verse 2). This short book of one chapter with twenty five verses teaches a great lesson of the Christian love in the relationship between the slave, Onesimus (verse 10), and the aged prisoner, Paul (verse 9). Verse 10 indicates that the slave had come to faith in Jesus Christ through the influence of Paul. Paul also had great influence in the life of Philemon (verse 10).
We notice several words in this book that come from the world of business. First, the words "profitable" and "benefit" in verses 11 and 14 speak of that which is beneficial, helpful, and good. Second, the words "account," "owe," and "repay" in verses 18 and 19 show that Paul was willing to obligate himself on behalf of another person. He was willing to repay the debt of Onesimus.
The relationship between these three men is a wonderful example of spiritual blessings that are available through the grace of God and the redeeming blood of Jesus Christ. In the sight of God, we stood as slaves in bondage to sin and unable to pay for our sins. We needed One who could pay the cost to set us free. To follow the Old Testament example given in Leviticus 25:47-49, the price needed to be paid by one of our kinsmen. This example is illustrated by Boaz and Ruth in Ruth 4:1-10.
Jesus Christ is our Kinsman Redeemer. The price that he paid was not silver or gold but was his precious blood given when he suffered and died on the cross. "Forasmuch as ye know that ye were not redeemed with corruptible things, as silver and gold, from your vain conversation received by tradition from your fathers; But with the precious blood of Christ, as of a lamb without blemish and without spot" (I Peter 1:18-19).
The word "impute" in Romans 4:5-8 fits very well with the word "account" of Philemon 1:18. When God forgives and justifies us by faith, it is because He has charged all the guilt of the world to the account of Jesus Christ. He was innocent of all sin and guilt yet had all the iniquity of the world laid on him (Isaiah 53:6). Our sin was imputed [charged to the account] of Jesus Christ, and His death paid the debt. His righteousness is imputed to the sinner who receives Jesus Christ by faith, and that sinner then stands forgiven and eternally saved.
"For by grace are ye saved through faith; and that not of yourselves: it is the gift of God" (Ephesians 2:8). Is there any reason not to show our thankfulness to God for His amazing grace?
---
Different Situations, But the Same Gospel
Romans 3:22-23
Mar 02, 2014
"Even the righteousness of God which is by faith of Jesus Christ unto all and upon all them that believe: for there is no difference: For all have sinned, and come short of the glory of God" (Romans 3:22-23).
Romans 3 begins with the question: "What advantage then hath the Jew?" Their situation was different from that of the pagan Gentiles. The advantage, according to Romans 3:2, was that the oracles of God [the inspired scriptures] had been committed unto them. Jews and Gentiles were guilty before God and in need of God's grace and justification. Faith in Jesus Christ was the way of salvation for all mankind, Jew or Gentile.
Jesus Christ encountered people of different circumstances in their life but offered the same message of grace to each one. People of all nations and circumstances still need the same true gospel message.
I. Nicodemus, the Pharisee, a ruler of the Jews (John 3:1-21).
This man knew the scriptures. The Pharisees were very proud of their religious heritage and their moral standards. Nicodemus needed more than his religion and his self-righteousness. He needed the Savior who is shown in the Old Testament. He needed the One described in Isaiah 53:4-6, "Surely he hath borne our griefs, and carried our sorrows: yet we did esteem him stricken, smitten of God, and afflicted. But he was wounded for our transgressions, he was bruised for our iniquities: the chastisement of our peace was upon him; and with his stripes we are healed. All we like sheep have gone astray; we have turned every one to his own way; and the LORD hath laid on him the iniquity of us all." The message of saving faith in John 3:14-18 was delivered personally by Jesus Christ to Nicodemus. The actions of Nicodemus, in partnership with Joseph of Arimathaea after the crucifixion of Jesus, are a good indication that he received the message of Jesus.
II. The woman at Jacob's well (John 4:4-42).
This woman was of Samaria and, according to her own words, "The Jews have no dealings with the Samaritans" (John 4:9). She had been married five times and was living with a man who was not her husband. Her life was a mixed-up moral disaster, similar to the life of so many men and women today. As a Samaritan, she had a mixed heritage and religion of part Jewish and part Babylonian. She had come to the well to draw water for her physical need. Jesus had compassion on her when he saw her spiritual need for the precious water of everlasting life. He extended this invitation to that sinful woman. "If thou knewest the gift of God, and who it is that saith to thee, Give me to drink; thou wouldest have asked of him, and he would have given thee living water" (John 4:10).
This woman returned to her city and testified of Jesus. "And many of the Samaritans of that city believed on him for the saying of the woman, which testified, He told me all that ever I did" (John 4:39).
---
Pray for Our Brethren in Ukraine
II Thessalonians 3:1-2
Feb 23, 2014
"Finally, brethren, pray for us, that the word of the Lord may have free course, and be glorified, even as it is with you: And that we may be delivered from unreasonable and wicked men: for all men have not faith" (II Thessalonians 3:1-2).
I. Mission Work in Ukraine. This work is under the sponsorship of Westwood Missionary Baptist Church of Winter Haven, Florida. In recent months, reports of the work in Ukraine have come from Bill Pennell, David Bostick, and Damien Austin. This work began in 1997, but the history of that area shows that Baptist churches have had a gospel witnesses there for hundreds and hundreds of years. In the days of Soviet communist control, the churches had to work underground, and many pastors were arrested and sent to prison.
II. Freedom is Threatened. Ukraine is now facing a crisis with Russia trying to regain its former influence. Many people desire more freedom and will oppose any closer ties with atheistic Russia. Our church supports mission work in Romania, Bulgaria, and Moldova, which are neighbors to Ukraine. A terrible civil war in Ukraine could have an adverse effect on the Lord's work in that country as well as the work in Romania, Bulgaria, and Moldova.
III. War and Persecution Can Not Stop the Lord's Churches. Church history proves that the gospel can be preached and churches established even when true Christians are opposed by "unreasonable and wicked men." In our text scripture, Paul did request prayer for the enemies of the Lord's work. Paul also made this prayer request: "I exhort therefore, that, first of all, supplications, prayers, intercessions, and giving of thanks, be made for all men; For kings, and for all that are in authority; that we may lead a quiet and peaceable life in all godliness and honesty. For this is good and acceptable in the sight of God our Saviour; Who will have all men to be saved, and to come unto the knowledge of the truth" (I Timothy 2:1-4).
We can conclude from this prayer request that a "quiet and peaceable life in all godliness and honesty" is better for God's people than strife, war, and persecution. As we pray for our mission work in all nations, let us not forget our brethren in Ukraine.
---
Jesus is the Light of the World
John 8:12, Matthew 4:16
Feb 16, 2014
"Then spake Jesus again unto them, saying, I am the light of the world: he that followeth me shall not walk in darkness, but shall have the light of life" (John 8:12). "The people which sat in darkness saw great light; and to them which sat in the region and shadow of death light is sprung up" (Matthew 4:16).
I. Jesus is the light of eternal salvation.
The lost who believe not the gospel are blinded in heart and mind. "But if our gospel be hid, it is hid to them that are lost: In whom the god of this world hath blinded the minds of them which believe not, lest the light of the glorious gospel of Christ, who is the image of God, should shine unto them. For we preach not ourselves, but Christ Jesus the Lord; and ourselves your servants for Jesus' sake. For God, who commanded the light to shine out of darkness, hath shined in our hearts, to give the light of the knowledge of the glory of God in the face of Jesus Christ" (II Corinthians 4:3-6).
These verses refer back to Genesis 1:1-4. The earth was in darkness and chaos. The Spirit of God moved over this condition, and then God commanded the light to shine. The comparison is this: The lost heart is in darkness; the Spirit of God moves in conviction to draw the sinner to Christ; true faith then brings the saving grace of God into the heart. There is now light instead of darkness (II Corinthians 4:6). There is salvation instead of condemnation (John 3:18). There is now eternal life (John 3:16) instead of death (Ephesians 2:1). "And you hath he quickened [made alive], who were dead in trespasses and sins" There is now the love of God in the heart (Romans 5:5). "And hope maketh not ashamed; because the love of God is shed abroad in our hearts by the Holy Ghost which is given unto us."
II. We walk in the light when we walk in fellowship with Jesus Christ.
"Thy word is a lamp unto my feet, and a light unto my path" (Psalm 119:105). There is light for the heart and light for the feet. God has provided the means for your eternal salvation and your home in heaven, and he has also provided the light for you to serve in obedience and fellowship. It is sad but true that some who know Christ as Savior get out of His service and walk in darkness. The book of I John was written for the Lord's people. Every child of God needs to pay attention to I John 1:6-9, "If we say that we have fellowship with him, and walk in darkness, we lie, and do not the truth: But if we walk in the light, as he is in the light, we have fellowship one with another, and the blood of Jesus Christ his Son cleanseth us from all sin. If we say that we have no sin, we deceive ourselves, and the truth is not in us. If we confess our sins, he is faithful and just to forgive us our sins, and to cleanse us from all unrighteousness."
God's cleansing forgiveness is available in the day of your salvation and is available each day of your Christian walk.
---
The Way or A Way?
John 14:6, Ephesians 4:5-6
Feb 09, 2014
"Jesus saith unto him, I am the way, the truth, and the life: no man cometh unto the Father, but by me" (John 14:6). "One Lord, one faith, one baptism, One God and Father of all, who is above all, and through all, and in you all" (Ephesians 4:5-6).
It happened again this past week as it happens just about every week. A salesman for church literature calls to promote his products. I explain that we do not purchase any interdenominational literature. He replies, "Our literature is used by many Baptist churches as well as all kinds of very different churches." I answer back, "If your literature can be used by a religious organization that teaches remission of sins in baptism, salvation by man's good works, or that you can lose your eternal life by acts of unfaithfulness, then we can not use any of your material." He tells me, "That is a very narrow view." I reply, "Yes, it is, just like the words of Jesus in John 14:5 or the inspired words in Ephesians 2:8, 'For by grace are ye saved through faith; and that not of yourselves: it is the gift of God.'"
Usually, the salesman will end his conversation at that point. Some will continue with questions about the history, ordinances, structure, and mission work of our church. One man continued by telling me, "I have been saved by faith in Jesus Christ, but I think that the way I choose to serve Christ is open to many different views." I must admit that his way of thinking is the majority position among professed Christians. I explain, "We believe in freedom of religion and will not hinder you in your choice of serving Christ, but please consider that your choice needs to be guided by the true inspired word of God." I tried to reason with him using several different scriptures such as:
I Timothy 3:16, which tells us that the house of God, the church of the living God, is the pillar and ground (support and upholder) of the truth. Jesus taught the truth to his disciples, his first church (John 17:8-17). Jesus promised to send the Holy Spirit to guide them into all truth (John 16:13-14). By the command of Jesus in the Commission of Matthew 28:19-20, we must teach the same truth that Jesus taught. His truth is never contradictory.
Ephesians 4:5 teaches us that there is one system of true doctrine in the word of God. Paul said, "I have fought a good fight, I have finished my course, I have kept the faith" (II Timothy 4:7). Jude 3 commands us to "earnestly contend for the faith which was once delivered unto the saints." Personal faith in Jesus Christ for eternal salvation guarantees that you will have a home in heaven with the Lord. There are many warnings in the Bible that the Lord's own people can become unfaithful in their service and turn away from the true doctrine of the Lord. Some make shipwreck of the faith, that is, they oppose and severely damage the truth (I Timothy 1:19). Some depart from the faith, that is, they abandon the truth and support false doctrine (I Timothy 4:1).
May our Lord help us to stay true to teaching the glorious gospel, the power of God unto salvation to everyone that believeth (Romans 1:16). May our Lord give us strength to preach his doctrine without compromise (II Timothy 4:1-2).
---
Elijah, Man of God
I Kings 17:24
Feb 02, 2014
"And the woman said to Elijah, Now by this I know that thou art a man of God, and that the word of the LORD in thy mouth is truth" (I Kings 17:24).
Elijah, the prophet of the Lord, who served in Israel during the days of Ahab and Jezebel, can teach us good lessons for our own time.
I. The civil government in Elijah's time was filled with corruption and idolatry. Innocent people suffered because of the government's greed. "And Ahab made a grove; and Ahab did more to provoke the LORD God of Israel to anger than all the kings of Israel that were before him" (I Kings 16:33). He and Jezebel were willing to lie to have what they coveted. I Kings 21 shows that Jezebel hired false witnesses to bring false charges of blasphemy against Naboth. Ahab took possession of Naboth's vineyard when the innocent man was stoned to death (I Kings 21:13).
II. False religion was in the majority, but God's true prophet was more devoted to the LORD than interested in following the majority. The contest on Mt. Carmel began with a question from Ahab to Elijah. "Art thou he that troubleth Israel?" (I Kings 18:17). Elijah knew that the trouble for Israel came from Ahab, so Elijah answered the king. "I have not troubled Israel; but thou, and thy father's house, in that ye have forsaken the commandments of the LORD, and thou hast followed Baalim" (I Kings 18:18). Eight hundred fifty false prophets stood against one true prophet of the LORD (I Kings 18:19). Do not be surprised when you read that Elijah and the LORD were victorious. In this day, one person with true faith in the LORD has the victory. "This is the victory that overcometh the world, even our faith" (I John 5:4).
III. God still has true witnesses even in the perilous times of these last days (II Timothy 3:1-7). God will care for his witnesses. God's care for Elijah is shown during the severe three and one half year drought. Elijah needed to be right where the LORD wanted him to be. When he camped by the brook, Cherith, he had water from the brook and food brought by the ravens (I Kings 17:2-7). When the brook dried up, the LORD sent him to a widow in Zarephath, which at first, seems like the wrong place to go. The widow had just enough food for one meal for her son and herself. Remember! God was concerned for the widow as well as Elijah. In faith, she used her small amount of food for Elijah, and God rewarded her faith by providing all she needed throughout those perilous times.
God's care may go in a different way. John the Baptist was a faithful witness, but he died a martyr's death while still a young man. Stephen was stoned to death for his true message. God did not abandon John or Stephen. He just brought them to heaven a little sooner. Be faithful to God like Elijah and like Stephen. God hath said, "I will never leave thee, nor forsake thee. So that we may boldly say, The Lord is my helper, and I will not fear what man shall do unto me" (Hebrews 13:5-6).
---
The Starting Point
II Timothy 3:16-17
Jan 26, 2014
"All scripture is given by inspiration of God, and is profitable for doctrine, for reproof, for correction, for instruction in righteousness: That the man of God may be perfect, throughly furnished unto all good works" (II Timothy 3:16-17).
A serious discussion of Bible subjects can be very enjoyable and profitable. Those involved in the discussion may have very different views on the subject, but, to have any progress in finding the truth, there must be agreement on one basic starting point: the Bible is true, and the plain teaching of the Bible is the final authority.
For example, I have discussed Acts 2:38 with a cousin for many years. We both agree that the verse is absolutely true, so we have a starting point. Our difference centers on the meaning of the word "for" in the verse. Peter declared, "Repent, and be baptized every one of you in the name of Jesus Christ for the remission of sins." My cousin tells me that a person cannot receive remission of sins without baptism. His view is called "baptismal regeneration." I believe that the word "for" means "with reference to" or "on account of." The remission of sins is, therefore, by grace through faith and is prior to baptism. You could say, "A person rejoiced for the good news." They rejoiced because of the good news and not to receive the good news.
The Greek word translated "for" is "eis," and the same word is translated "at" in Matthew 12:41. The people of Nineveh "repented at the preaching of Jonas [or Jonah]." They did not repent to receive the preaching of Jonah. The preaching of Jonah was prior to their repentance and was "because of" the preaching of Jonah.
I have Baptist pastor friends with whom I have disagreements on the way mission work should be done. I have strong convictions that the pattern shown in the ministry of Jesus Christ (Matthew 18:19-20), the example of the church at Antioch (Acts 13:1-5), and the generous support given to Paul by the churches of Macedonia (II Corinthians 8:1-24) is God's will for mission work in this day.
One brother said to me, "We have to make some changes because we live in a different age with different circumstances." My answer was, "What are you saying? Do you reject the truth of II Timothy 3:17? This verse teaches me that the Bible is a complete rule of practice by which the man of God can be mature" (The meaning of the word "perfect" in this verse is "full-grown" or "mature"). I would then ask, "Is mission work included in that verse as part of 'all good works?'"
My brother did not give me a good answer but only said, "You are too old-fashioned and narrow minded." We had no starting point to settle our disagreement.
True Bible believing Christians in this day are facing obstacles in discussing moral issues with friends and neighbors. If the teaching of the Bible is omitted in discussions of moral issues, then we have no starting point.
---
"The God of All Comfort"
II Corinthians 1:3-4
Jan 19, 2014
"Blessed be God, even the Father of our Lord Jesus Christ, the Father of mercies, and the God of all comfort; Who comforteth us in all our tribulation, that we may be able to comfort them which are in any trouble, by the comfort wherewith we ourselves are comforted of God" (II Corinthians 1:3-4).
This article continues the Bible lesson of our Wednesday night service (1/15/2014). Scriptures used in that lesson were Romans 12:15, "Rejoice with them that do rejoice, and weep with them that weep," I Corinthians 12:26, "And whether one member suffer, all the members suffer with it; or one member be honoured, all the members rejoice with it," and Galatians 6:2, "Bear ye one another's burdens, and so fulfil the law of Christ." These scriptures teach us that the Christian love in the church fellowship gives us the desire to help our brothers and sisters in their tribulations.
The words "comfort" and "consolation" are used 10 times in II Corinthians 1:3-7. Both of these words are interchangeable in their meaning. George R. Berry gives the meaning as "encouragement" in his translation of the New Testament. The word "edify" [build up] is also very close in meaning. "Wherefore comfort yourselves together, and edify one another, even as also ye do" (I Thessalonians 5:11).
Can you picture an injured crying child who is lifted up by the mother or father? Protecting loving arms wrap around the child. Words of comfort and assurance are softly spoken by the parent. This is exactly the meaning of the word "succour" in Hebrews 2:18. "For in that he himself [Jesus Christ] hath suffered being tempted, he is able to succour them that are tempted." What wonderful comfort from "the God of all comfort!"
Can you picture a Christian friend who is burdened with tribulations and troubles? One who has experienced the comfort of God speaks words of encouragement. "I am praying for you, and I want to help." This is the response taught in II Corinthians 1:4. "[God,] Who comforteth us in all our tribulation, that we may be able to comfort them which are in any trouble, by the comfort wherewith we ourselves are comforted of God."
God's people are promised that they will have tribulation in this world (John 16:33). There is comfort supplied by our God. There is comfort in the Bible. "For whatsoever things were written aforetime were written for our learning, that we through patience and comfort of the scriptures might have hope" (Romans 15:4). There is comfort from Christian friends.
When you go through the trials, which will test your faith, you will then have the opportunity to comfort and lift up some struggling pilgrim. "That the trial of your faith, being much more precious than of gold that perisheth, though it be tried with fire, might be found unto praise and honour and glory at the appearing of Jesus Christ" (I Peter 1:7).
---
"The Cup of Blessing"
I Corinthians 10:16
Jan 12, 2014
"The cup of blessing which we bless, is it not the communion of the blood of Christ? The bread which we break, is it not the communion of the body of Christ?" (I Corinthians 10:16).
Several key words in I Corinthians 10:16-21 will be considered in this article.
I. The Cup
"And he took the cup, and gave thanks, and gave it to them, saying, Drink ye all of it" (Matthew 26:27-28). That cup did not contain the actual blood of Jesus Christ, but it did contain the fruit of the vine, which pictured the blood of Christ. The pure grape juice, which we use for the Lord's Supper, is the fruit of the vine (Matthew 26:29). The cup used in the communion service in the church at Corinth is called "the cup of blessing" because of the blessing received in correctly observing the Lord's Supper. This may also remind us that Jesus gave thanks before the church members received the fruit of the vine.
II. The Bread
The Lord's Supper was instituted after Jesus and his disciples had observed the Jewish Passover. Therefore, the bread was unleavened bread, which pictured the sinless body of Christ. "And as they were eating, Jesus took bread, and blessed it, and brake it, and gave it to the disciples, and said, Take, eat; this is my body" (Matthew 26:26). This was actual bread used to represent his physical body. In I Corinthians 10:17, we read, "For we being many are one bread, and one body: for we are all partakers of that one bread." In this verse, the words "we being many are one bread" are used in a figurative way to speak of individual members joined together to form one church body. The same lesson is taught in I Corinthians 12:14-27 where the human body with its different parts functioning together is used to illustrate the Lord's church, which is formed by members being joined together in common faith, common ordinances, common purpose, and fellowship. "For the body is not one member, but many" (I Corinthians 12:14).
III. The Communion
This word is used in our text with the meaning of "having in common," "partnership," "to share," and "to have fellowship." Paul was directed by the Holy Spirit to write to this church to help correct some of the problems that affected the fellowship of the church. If the membership sincerely accepted the purpose of the Lord's Supper, their attention would be focused on the blood of Christ and the body of Christ. The foundation of fellowship and partnership in a New Testament church is Jesus Christ. They had been reminded in I Corinthians 1:11-14 that it was Christ who died for them and that their baptism was by the authority of Jesus Christ.
"For as often as ye eat this bread, and drink this cup, ye do shew the Lord's death till he come" (I Corinthians 11:26).
---
"Redeeming the Time"
Ephesians 5:16
Jan 05, 2014
"Redeeming the time, because the days are evil" (Ephesians 5:16).
The study of time can be considered in several ways. The beginning of time is indicated in the words of Genesis 1:1, "In the beginning God created the heaven and the earth." Mankind measures time in reference to physical movement. For example, we measure a day by the rotation of the earth on its axis. God has the power to change the rotation of the earth and control the length of a day as He did when Joshua fought against the five kings of the Amorites. "So the sun stood still in the midst of heaven, and hasted not to go down about a whole day. And there was no day like that before it or after it that the LORD hearkened unto the voice of a man; for the LORD fought for Israel" (Joshua10:13).
We can study time in reference to the past, the present, and the future. During our Wednesday Bible Study (01/01/2014), we studied Hebrews 9:24-28. In the past, Christ came into the world to die for us. In the present, Christ is at the right hand of the Father to intercede for us. In the future, Christ will return to receive us unto himself.
Our text in Ephesians 5:16 teaches us an important lesson about the use of time. There are two Greek words that are connected to our word "redeem." (1) The word "agorazo" means to purchase by paying a price. When the word begins with the prefix "ex," which means "out," it refers to the purchase of a slave bought and brought out of the slave market. Christ has redeemed us from the curse (condemnation) of the law by paying the penalty on the cross (Galatians 3:13). (2) The word "lutroo" means to release on receipt of the ransom price being paid. "[Christ] Who gave himself for us, that he might redeem us from all iniquity ,and purify unto himself a peculiar people, zealous of good works" (Titus 2:14).
We cannot buy more time. Considering the explanation given in Vine's Bible Dictionary and in Robertson's Word Pictures, we can see this meaning in Colossians 4:5 and Ephesians 5:16. Robertson says, "Buy up the time by using it rightly." Vine says, "This word is in the middle voice, so it means to buy up for oneself; of buying up the opportunity." We can add to their comments, "Make good use of your time and do not waste any of your valuable time."
Jesus taught us the same lesson. "I must work the works of him that sent me, while it is day; the night cometh when no man can work" (John 9:4).
---
2019 | 2018 | 2017 | 2016 | 2015 | 2014 | 2013 | 2012 | 2011 | 2010 | 2009 | 2008 | 2007 | 2006
Weekly Bulletin Articles
Please consider studying the articles published each week in our church bulletin.
Topical Index
Do you have a topic you are interested in learning more about. Consider the Topical Index to get you started.